Rob Radtke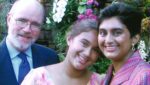 Thursday, Jun 08, 2017
President Rob Radtke explains why while he and his wife were getting their affairs in order, they chose to become members of Episcopal Relief & Development's Matthew 25 Planned Giving Society, ensuring that the organizations they love are taken care of when they pass on.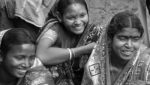 Thursday, Apr 13, 2017
We invite you to join us as we encounter this Lenten journey together. Know that you are in our hearts and prayers this season as we invite you to pray for the people we serve and for our staff and friends who commit their lives to healing a hurting world.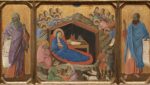 Monday, Dec 19, 2016
In this blog Episcopal Relief & Development's president Rob Radtke recognizes the humble yet dignified beginnings of the Holy Family during Christmas and looks to our partners to recognize the dignity in all that they do.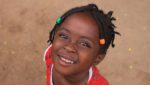 Tuesday, Nov 29, 2016
December 1st marks the 29th commemoration of World AIDS Day. Despite recent improved access to antiretroviral treatment in many regions of the world, the AIDS epidemic still claims an estimated 2 million lives each year, of which roughly 270,000 are children. That is intolerable.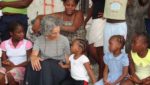 Friday, Jun 24, 2016
One of the giants of faith-based relief and development, Ruth Messinger, is retiring at the end of June. As the President of American Jewish World Service, it is hard to overstate Ruth's contribution to the fight for lives of dignity and prosperity around the world. Her powerful voice will be sorely missed. Her witness and unstinting advocacy for those whose voices don't always get the attention they should have been an inspiration.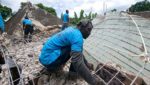 Thursday, Apr 21, 2016
As I write this blog rescue operations are underway in Japan and Ecuador following powerful earthquakes that caused massive damage to property and loss of life. These events remind us of our vulnerability and as the story unfolds they will underscore the critical importance of preparedness, response and long-term recovery. As it happens, over the last several weeks I have had occasion to travel to three countries, Nepal, Japanand Haiti, to observe and assess the long-term work being done to recover from similar events in the past.