India
Although India has 27 cities with more than a million people, nearly 70% of the country's population lives in rural areas.  Life in these communities mainly revolves around agriculture, but increased health and education services are needed to support the growing population.
Episcopal Relief & Development's primary partner in India is CASA, The Church's Auxiliary for Social Action, which engages marginalized groups in sustainable development activities, overcoming poverty while fostering social justice and self-sufficiency throughout the country. We are working with CASA to empower farmers with training to increase crop yields and income while increasing their climate resilience. Agriculture and business development activities promote low-cost, sustainable practices to improve land and water management, and participants learn how to create and market agricultural products to earn income and build personal savings. The program also includes disaster risk reduction training in adapting land to be resilient to extreme weather and environmental changes.
Episcopal Relief & Development is also partnering with the Samadi Community Development Program of the Diocese of Durgapur, part of the Church of North India. The integrated program focuses on community strengthening through education, economic development and health. Volunteers provide health education and monitoring at the household level, encouraging good health and hygiene behaviors and referring people to village clinics when needed. Young people are engaged in preserving the local tribal language and receive technical education to start small businesses and diversify the local economy. Women form self-help groups to encourage one another in saving and growing their small enterprises. The program also works with farmers to improve animal husbandry and water harvesting techniques to increase local food supply.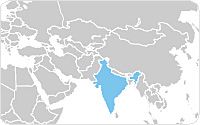 Alleviating Hunger and Improving the Food Supply
Exploring climate-smart strategies to improve crop production and diversity
Improving the land through reforestation and conservation
Increasing access to nutritious food through small-scale farming
Supporting farmer cooperatives to improve agricultural practices and access to markets
Creating sustainable food and income through improved animal husbandry practices
Creating Economic Opportunities and Strengthening Communities
Empowering entrepreneurs through micro-finance services, financial literacy and business training
Supporting income-generating activities to strengthen communities and improve the local economy
Emphasizing gender awareness and equitable access and participation for successful development
 Promoting Health and Fighting Disease
Empowering women to improve health for themselves and their children
Reducing preventable diseases to increase child survival
Increasing access and use of clean water, sanitary latrines and hygiene practices