Melanesia (Solomon Islands & Vanuatu)
The Solomon Islands are located in a "ring of fire" — a zone of active volcanoes that makes natural disasters such as earthquakes, cyclones, volcanic eruptions, and flooding a frequent problem. This, along with the threat of global warming and recent recovery from civil conflict, put many communities in the region at risk of hunger, poverty, and disaster.=
The Solomon Islands and Vanuatu are two nations in a larger Pacific island group called Melanesia. Poverty and the changing climate are key issues, as the local economy is supported largely by remittances from outside the country and the land is threatened by rising sea levels and frequent natural disasters. The islands are also remote and difficult to access.

Episcopal Relief & Development is partnering with the Anglican Church of the Province of Melanesia (ACOM) to reduce disaster risk, promote climate-adaptive agricultural techniques and strengthen the local economy through savings groups and small business development. Our micro-finance programs empower women by helping them to establish autonomy and actively participate in decision-making in their households. By supporting women to change their economic situation, we help strengthen entire communities.

In Vanuatu, ACOM is leading community-based efforts to improve the environment and local food supply by planting trees to combat erosion and promoting innovative small-scale farming techniques that maximize crop variety and use of available land. Savings with Education groups offer opportunities for individuals to build up their savings and access micro-finance services for small business development. The groups also discuss and take action on local social issues and disaster risk reduction in their communities.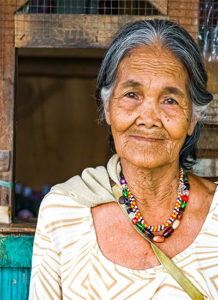 Episcopal Relief & Development also collaborates with the Anglican Board of Mission Australia (ABM), and the Anglican Church of Melanesia (ACM), our local implementing partner in Vanuatu. With their support, a program has developed over the years which is expanding significantly in 2018.
As part of a three-year strategy (2018 to 2020), the project will target 20 communities with best-practice behaviors focused around improved sanitation such as hand-washing, safe food handling, and the promotion of a clean environment. Additionally, water points will be both built and improved to ensure 1,070 people in 13 communities have access to clean water. Disaster planning and disaster preparedness trainings will also be administered in these 13 communities to reduce the hazard of potential future climate events. Support will also be provided by Episcopal Relief & Development to ACOM program staff to ensure they can carry out their institutional mandate as the organization present in Vanuatu. This assistance will be provided in the form of capacity building activities and trainings, along with a financial contribution to ACOM's staff and project budget.

Women
Our work with Women focuses on helping communities promote the rights of women and children and move toward the vision that everyone deserves a life free from violence in a society where they are treated with dignity and respect. Only then can communities truly heal and thrive.
Children
Our work with Children supports and protects kids under six so they reach appropriate health and developmental milestones. This focus on early development is foundational and critical to helping children achieve their full potential as future contributing members of their communities.
Climate
Our Climate-related work focuses on how families and communities can work together to adapt to the effects of rapidly changing weather patterns. This work includes preparing for and recovering from climate-influenced events such as floods, hurricanes and other disasters.