Meet Helen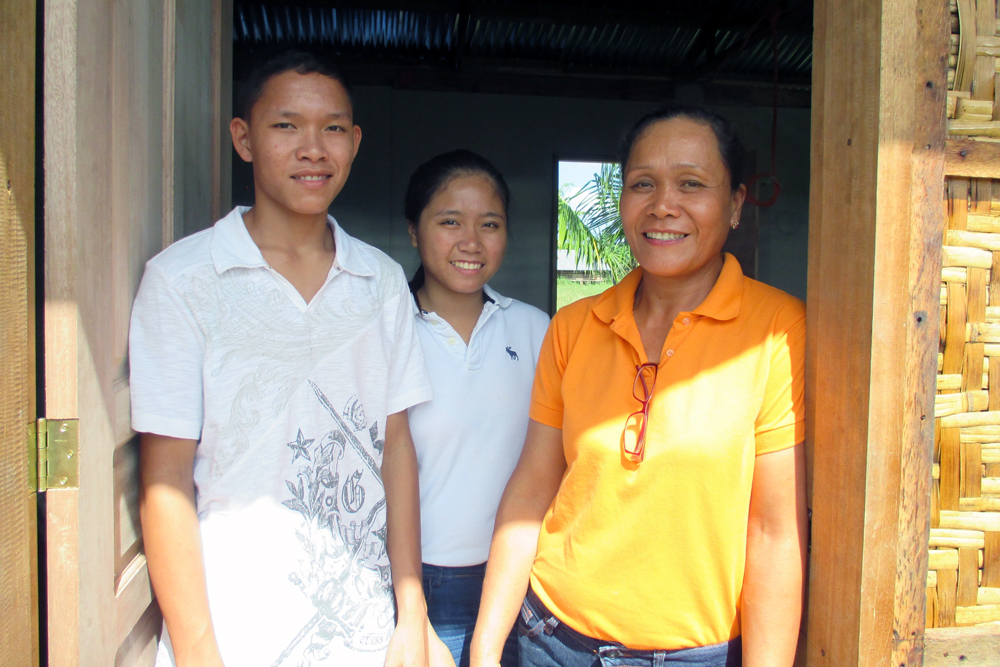 No dream is too big when you believe in yourself and your abilities, and when you believe in what can be accomplished together.
This Filipino motto proved to be true for those impacted by the 2013 typhoon — the largest to ever hit the Philippines. Their dream to rebuild the community of Ormoc City was made a reality with teamwork and support from the Episcopal Church in the Philippines and their E-CARE partners. E-CARE's Receivers to Givers (R2G) funding initiative allowed for permanent housing reconstruction in the disaster-affected areas for Sabang Bao Association members like Nanay Helen.
Nanay Helen joined the Sabang Bao House Building Association to provide her children with a home so they could have a bright future. R2G funded buying 80 lots of land and construction materials, while Association members set up loans to pay back part of the cost of the land and construction for the houses and community development. That money will then be used to purchase other land for similar housing projects for other victims of the disaster in the continuous spiral of receiving and giving back. Helen completed two days of labor work each week to assist construction, and often worked additional hours to earn money to begin paying back what she had been loaned from R2G. Laboring through sweat and pain, participants took pride in restoring their community using their own hands.
The end of the year brought a celebration of the first grouping of houses built by Sabang Boa Association members, but more than just completed homes were cause for excitement. The community was resilient when faced with destruction and determined, through working together, to restore their lives. Ormoc City was rebuilt physically through labors of Association members, but it was renewed through cultivating relationships based on faith and a shared vision of a thriving future.
What You Can Do