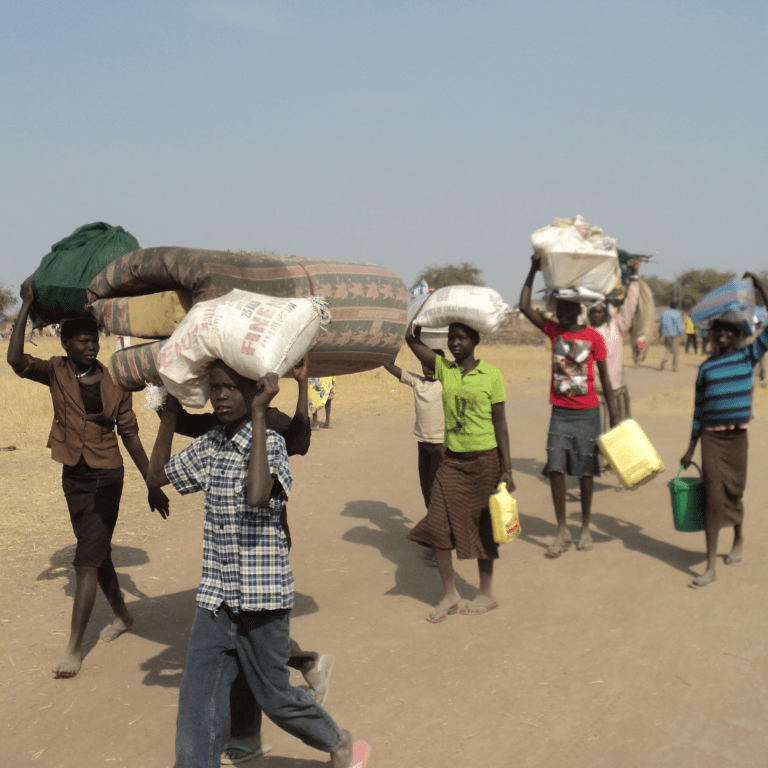 Disaster management teams trained by Episcopal Relief & Development have led emergency response efforts during crises, helping to meet the needs of people displaced by the ongoing and chronic tribal civil conflict within South Sudan. Because of South Sudan's already weak national health infrastructure, the COVID-19 pandemic has been devastating. The Church formed a COVID-19 Task Force to develop health awareness campaigns for radio and social media, in collaboration with government representatives and other church leaders. The task force also distributed soap, sanitizers and masks to vulnerable groups such as elderly, lactating mothers and orphaned children, in particular those with underlying chronic diseases in the hard-hit state of Central Equatoria. The task force also distributed 30,000 face masks to help prevent the spread of the virus.
Our Results in 2021
658,244 people directly reached by emergency disaster response projects
How you can support our work in South Sudan
Donate to support
Episcopal Relief & Development's work in South Sudan and around the world.
Give a gift
with lasting impact through
Gifts for Life
.
Latest News and Stories in South Sudan