Namibia
Since gaining independence in 1990, Namibia has enjoyed relative stability. However, much of the country is desert, and with a young population – over half are under the age of 20 – the search for jobs has left rural areas sparsely inhabited and underserved. Namibia also has one of the highest HIV prevalence rates in the world, making this a major public health concern for the country.
Episcopal Relief & Development works with the Namibia Anglican Community Development Organization to increase economic stability and improve lives.
One way the organizations do this is though Savings with Education (SwE) groups. These groups enable participants to build up funds that can keep their business growing after their loans are fully repaid. This economic empowerment and integration of people living with HIV/AIDS is essential in strengthening relationships and the community as a whole. In 2018, 52 new groups, made up of a total of approximately 1,142 members, joined the 64 continuing groups from 2016 and 2017. Half of these groups are given educational opportunities for building entrepreneurial skills while the other half learn more about health and social development. With this knowledge and skill set, group members will be better equipped to save money, open and improve their businesses, and will form more cohesive communities as well as live healthier lives.
In 2019,  Episcopal Relief & Development and NACDO will begin laying the foundation to integrate and implement the Early Childhood Development (ECD) program Moments That Matter, a program partnership of Episcopal Relief & Development, supported in part by the Conrad N. Hilton Foundation, the Episcopal Health Foundation, Grand Challenges Canada and other donations.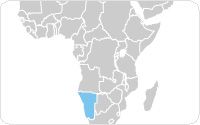 Women
Our work with Women focuses on helping communities promote the rights of women and children and move toward the vision that everyone deserves a life free from violence in a society where they are treated with dignity and respect. Only then can communities truly heal and thrive.
Children
Our work with Children supports and protects kids under six so they reach appropriate health
and developmental milestones. This focus on early development is foundational and critical to
helping children achieve their full potential as future contributing members of their communities.
Our micro-finance programs emphasize involving both women and men, which can be very effective in promoting gender awareness and empowering women. When women become breadwinners, they increase their role in household decision-making, which often enhances the whole family's well-being. Read more about Micro-finance.
Read more about Micro-finance
Donation
TO THE ECONOMIC OPPORTUNITIES FUND