Combined Federal Campaign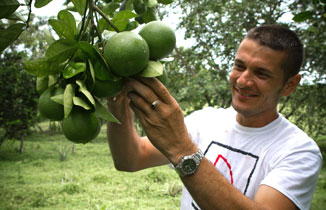 Workplace giving campaigns provide federal government employees with an opportunity to:
Donate to their favorite charity
Support their employer's philanthropic goals
Through Global Impact (www.charity.org), Episcopal Relief & Development participates in the Combined Federal Campaign (CFC). The CFC is an annual workplace giving campaign for federal employees, administered by the U.S. Office of Personnel Management.
Are you a federal employee or retiree who would like to support Episcopal Relief & Development?  If so, please make your CFC pledge by December 15 or the date set by your local campaign.
Episcopal Relief & Development's CFC code is 80416. In some cases, we may be listed under Global Impact, which then allocates a portion of the gift to Episcopal Relief & Development.
For more information on workplace giving campaigns, please contact your workplace giving coordinator or visit www.opm.gov/CFC/.  Our dedicated staff also will try to answer any questions you may have about supporting us.  Please send an email to info@episcopalrelief.org.