Myanmar [Burma]
About 32 percent of Myanmar's 50 million population, or 15.8 million people, are living in poverty, according to an assessment of the 2015 Myanmar Poverty and Living Conditions Survey. Of the 15.8 million people living below the poverty line, 13.8 million are in rural areas. Comprehensive and dynamic programs are required to support these vulnerable communities.
Since gaining independence from the United Kingdom in 1948, Burma/Myanmar has been embroiled in civil conflict among the country's many ethnic groups. Elections in 2010 brought an end to nearly 40 years of military rule, but poverty lingers as the pace of development is slow, and frequent natural disasters pose major setbacks.
Episcopal Relief & Development supports a variety of diocesan agricultural and economic empowerment projects through the Church of the Province of Myanmar. The program also works with the Men's Association model farm for testing and teaching agricultural techniques and the Mothers' Union economic empowerment program offering vocational training and micro-finance services through community self-help groups. These activities, along with training in disaster risk reduction, build resilience that help communities recover more quickly from disasters. Additionally, education on personal hygiene, sanitation and natural resource management, as well as training on gender inclusion, improve health and support economic empowerment.
In 2019, the project is building on the community development experience and technical skills of the past 10 years to work towards a national strategy that focuses on agricultural, livelihood and disaster resilience objectives. Our work ensures that 26 communities in all dioceses are able to cope and recover from the intense hazards from disasters in the country.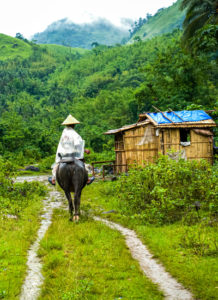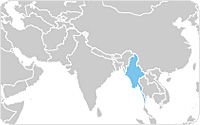 Women
Our work with Women focuses on helping communities promote the rights of women and children and move toward the vision that everyone deserves a life free from violence in a society where they are treated with dignity and respect. Only then can communities truly heal and thrive.
Climate
Our Climate-related work focuses on how families and communities can work
together to adapt to the effects of rapidly changing weather patterns. This work includes
preparing for and recovering from climate-influenced events such as floods, hurricanes and other disasters.
Planning ahead for disasters can go far in minimizing their potential impact – especially for people already facing poverty, who may lose their few assets or safety nets. To this end, Episcopal Relief & Development is partnering with the Episcopal/Anglican Church to better prepare for and respond to disasters. Read more about Disaster Risk Reduction.
Read more about Disaster Resilience
Our micro-finance programs emphasize involving both women and men, which can be very effective in promoting gender awareness and empowering women. When women become breadwinners, they increase their role in household decision-making, which often enhances the whole family's well-being. Read more about Micro-finance.
Read more about Micro-finance
Donation
TO THE ECONOMIC OPPORTUNITIES FUND