El Salvador
El Salvador has a high poverty rate of about 30% and is under constant threat of natural disasters such as earthquakes, landslides and flooding. Supporting vulnerable communities requires comprehensive programs which confront these pressing problems at their roots.
Salvadorans have endured major hardships over the past 25 years. A decade-long civil war ended in 1992. In 1998, Hurricane Mitch killed hundreds and destroyed half of the nation's crops. In early 2001, two major earthquakes left an estimated 1.5 million homeless. The combined disasters brought economic and social development to a standstill in rural areas.  Today, more than one-third of the population lives in poverty.

Following the 2001 earthquakes, Episcopal Relief & Development partnered with the Episcopal Diocese of El Salvador to rebuild devastated communities. These relief and recovery programs have since transitioned toward long-term, integrated community initiatives focusing on primary health, agriculture and the environment, economic empowerment and disaster risk reduction.
The mobile clinic program trains community health promoters on wellness topics and provides high-quality, affordable medical and dental services in hard-to-reach communities. Program staff conduct research to identify varieties of produce that will successfully grow in dry or other inhospitable regions where food insecurity is a major challenge. Farmers are then trained to grow these species and also learn other organic agricultural practices, improving nutrition for local families while protecting people's health and reducing their impact on the environment. Additionally, reforestation is promoted, deforestation is discouraged, and renewable forest products are used for income generation. In order to empower families to invest in health, agriculture and other endeavors, the diocese supports savings with education groups to learn financial literacy and business skills. Additionally, the Savings with Education program makes education on gender equity a top priority.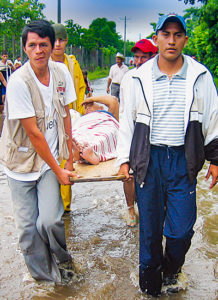 The program also works with communities at high risk of disasters to assess potential hazards and identify local resources that could help prevent or protect them from future crises. Finally, the program supports youth clubs with agricultural training education using the 4-C Club methodology –work which develops children's prospects by inculcating leadership skills, preventing violence and dropout from school.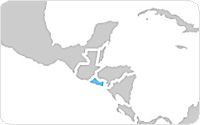 Women
Our work with Women focuses on helping communities promote the rights of women and children and move toward the vision that everyone deserves a life free from violence in a society where they are treated with dignity and respect. Only then can communities truly heal and thrive.
Children
Our work with Children supports and protects kids under six so they reach appropriate health and developmental milestones. This focus on early development is foundational and critical to helping children achieve their full potential as future contributing members of their communities.
Climate
Our Climate-related work focuses on how families and communities can work together to adapt to the effects of rapidly changing weather patterns. This work includes preparing for and recovering from climate-influenced events such as floods, hurricanes and other disasters.