Liberia
More than 60% of Liberians live in poverty. This fact, along with the devastating Ebola crisis in 2014, widespread hunger, and prevalent violence against women make Liberia one of the most unsafe countries for women and children.
Years of political upheaval and civil conflict in Liberia caused widespread disruption to public services, infrastructure and the economy, from which the country is still recovering. More recently, Liberia was severely affected by the Ebola outbreak, and communities are still dealing with the long-term effects of this crisis.

Episcopal Relief & Development is working with the humanitarian arm of the Episcopal Church of Liberia (ECL-RD) to support agricultural and economic rehabilitation in areas heavily impacted by the Ebola crisis. Demonstration farms offer local farming groups access to land, seeds, tools and training to produce cash crops for income and vegetables to nourish their families. By increasing their harvests and creating products with greater shelf life and sale value, the groups can invest in farming and processing equipment and other community development initiatives. In 2018, the ECL-RD program aims to increase the success and wellbeing of  783 farmers through the establishment of eight new farmer-managed learning centers in eight communities. Savings groups further support the economic empowerment of communities and create opportunities for discussion and action on violence against women and the social and economic reintegration of Ebola survivors and their families. In 2018, the program is set to improve the economic and social wellbeing of 1,260 women and men from 52 savings groups in eight different counties throughout Liberia.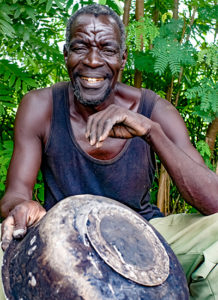 We are also working through ECL-RD and its networks to engage faith leaders in addressing and preventing violence against women in Liberia. This program, which is supported by the UN Trust Fund to End Violence against Women and Islamic Relief USA, encourages and trains faith leaders such as pastors and imams to speak out against violence and to change cultural norms in their communities. Similarly, youth leaders of Christian and Muslim youth groups and school leaders will increasingly speak out against violence towards women and girls and will provide support to survivors. Direct care and shelter for survivors of violence will also be provided, and advocacy for their rights and access to services will be promoted throughout local communities.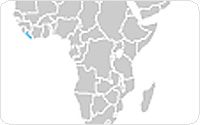 Women
Our work with Women focuses on helping communities promote the rights of women and children and move toward the vision that everyone deserves a life free from violence in a society where they are treated with dignity and respect. Only then can communities truly heal and thrive.
Children
Our work with Children supports and protects kids under six so they reach appropriate health
and developmental milestones. This focus on early development is foundational and critical to
helping children achieve their full potential as future contributing members of their communities.