Liberia
In 2020, Episcopal Relief & Development and ECLRD continue to implement agricultural and economic rehabilitation in six different counties (Grand Bassa, Grand Gedeh, Bong, Lofa, Grand Cape Mount and Maryland).  The program engages farmers and women members of savings groups through its integrated food security and livelihoods work, focuses on innovative methods of agricultural practices, and supports farmer led and managed agricultural demonstration and learning sites and the promotion of seedling nurseries.
Episcopal Relief & Development is also working through ECLRD and its networks to engage faith leaders in addressing and preventing violence against women in Liberia. This program, which is supported by the UN Trust Fund to End Violence against Women, and by Islamic Relief USA, encourages and trains faith leaders such as pastors and imams to speak out against violence and to change cultural norms in their communities. Similarly, youth leaders of Christian and Muslim youth groups and school leaders are equipped to speak out against violence towards women and girls. Direct care and shelter for survivors of violence is provided, and advocacy for survivor rights and access to services is promoted throughout local communities.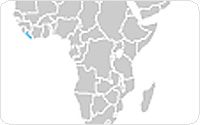 Women
Our work with Women focuses on helping communities promote the rights of women and children and move toward the vision that everyone deserves a life free from violence in a society where they are treated with dignity and respect. Only then can communities truly heal and thrive.
Children
Our work with Children supports and protects kids under six so they reach appropriate health
and developmental milestones. This focus on early development is foundational and critical to
helping children achieve their full potential as future contributing members of their communities.