Guatemala
Episcopal Relief & Development began working with the Episcopal Diocese of Guatemala in 2005 after Hurricane Stan hit northern Central America with heavy rains and winds, supplying funds to purchase food, water and blankets and later working to rebuild housing for affected communities.
As our partnership evolved, we supported the establishment of a Diocesan Development Office to implement and monitor longer-term projects. The activities focus on alleviating chronic poverty by forming savings groups. Through these groups, members can build savings and access micro-loans to support small business development. Group meetings include training on financial literacy and business skills, and the program also builds social cohesion by empowering women to talk about and respond to domestic violence.  The savings group program currently serves approximately 1,400 families, of which 90% are in a state of economic vulnerability. Additional training for some savings groups includes the formation and production of small family and community gardens that aim to address the food insecurity that many Guatemalans face as well as provide nutrition education to female headed households.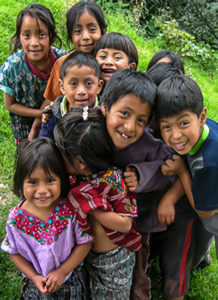 Due to COVID-19 travel restrictions, the program's work in 2020 has focused on supporting existing savings groups and providing financial and business management and health education virtually. The Diocesan Development team has maintained contact with most savings groups and  shared motivational messages to members who face hopelessness in the wave of COVID-19 that has shut down the country. They've also supplied emergency food bag provisions of food and sanitation supplies to the neediest of families with the support of an emergency fund provided by Episcopal Relief and Development. In 2020 this partnership has accounted for the provision and  distribution of food and sanitation supplies to 1,260 families across 12 districts in Guatemala.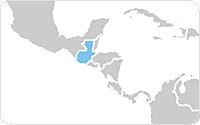 Women
Our work with Women focuses on helping communities promote the rights of women and children and move toward the vision that everyone deserves a life free from violence in a society where they are treated with dignity and respect. Only then can communities truly heal and thrive.
Climate
Our Climate-related work focuses on how families and communities can work together to adapt to the effects of rapidly changing weather patterns. This work includes preparing for and recovering from climate-influenced events such as floods, hurricanes and other disasters.
Our micro-finance programs emphasize involving both women and men, which can be very effective in promoting gender awareness and empowering women. When women become breadwinners, they increase their role in household decision-making, which often enhances the whole family's well-being. Read more about Micro-finance.
Read more about Micro-finance
Donation
TO THE ECONOMIC OPPORTUNITIES FUND