United States
Learn more about our Current Efforts and Donate Here.
The US experienced a historic year of climate-influenced disasters in 2017.  In total, the US was impacted by 16 separate billion-dollar disaster events including three tropical storms, eight severe storms, two inland floods, a crop freeze, drought and wildfire. With climate change increasing the intensity of natural disasters, support for vulnerable communities has never been more necessary.
The United States regularly experiences a wide range of natural disasters. Hurricanes, tornadoes and floods threaten the South, Midwest and other regions each year. Blizzards and ice storms impact the country's northern areas, and earthquakes and forest fires are an ever-present danger in the West. Preparing ahead of time can do much to reduce the potential loss caused by these events and increase our ability to respond to our neighbors. Especially today, as climate change exacerbates the frequency and intensity of these events, support for impacted communities must be immediate and recovery must be strategic and sustainable.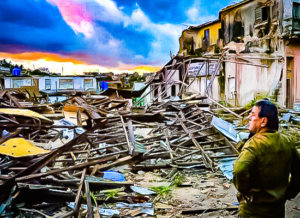 Episcopal Relief & Development's US Disaster Program connects, equips and inspires leaders in the Episcopal Church to prepare for disasters that might impact their communities and help vulnerable people make a full and sustained recovery. The program consists of two major components: Disaster Response and the Disaster Preparedness Initiative.
Our Response Program assists diocesan leaders in responding to disasters by providing access to technical, educational and financial resources. Through the Preparedness Initiative, dioceses receive training, regional coordination, planning support and other resources to increase their resilience and be well positioned to respond.

Diocesan Disaster Coordinators are a key part of our program strategy. Appointed by bishops, they serve as liaisons for our staff, work with congregations to develop preparedness plans, and assess damage and needs following a disaster. Through our program, coordinators can also receive assistance from Partners in Response, a group of experts who support church leaders as they discern their role in the recovery process.
Episcopal Relief and Development responded expediently to various US disasters in 2017 and 2018 – two years of historic natural disasters for the country. Support was provided after Hurricanes Irma and Maria struck Florida, Puerto Rico, and the US Virgin Islands, and after Hurricane Harvey made it through West Texas. Resources were also deployed after volcano eruptions destroyed livelihoods in Hawaii and after wildfires swept across California. Our objective is to provide immediate and efficient relief for impacted communities along with tools and diocesan support for long-term recovery.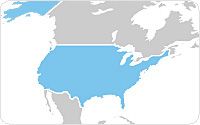 We strive to facilitate healthier, more fulfilling lives in communities struggling with hunger, poverty, disaster and disease. Through our Asset-Based Community Development approach, we recognize existing gifts and resources in communities to create change from within. Our international partnerships allow us to work with people around the world to deliver life-improving results that can be sustained by the communities themselves.
We offer resources and training to help people prepare for disasters and provide emergency support so they can make a full and sustained recovery.
Read more about US Disaster Program
Donation
to the US Disaster Program fund