United States
Learn more about our Current Efforts
The United States regularly experiences a wide range of disasters. Hurricanes, tornadoes, blizzards, ice storms, floods, wildfires, earthquakes, infrastructure failures and epidemics threaten areas of the US each year.   
In recent years, the US has seen an uptick in record-breaking natural disasters. For example, in 2017, the US and Caribbean experienced 3 major hurricanes–Hurricane Harvey, Hurricane Maria and Hurricane Irma–only weeks apart. During the hurricane season of 2020, the Gulf Coast experienced six hurricanes of varying degrees back-to-back, including Hurricane Sally and Hurricane Laura, both of which caused catastrophic damage. Wildfires in the west between 2018 and 2020 have burned over 20 million acres of land, destroying farms, businesses and homes. Especially today, as the changing climate exacerbates the frequency and intensity of these events, support for impacted communities must be immediate, and recovery must be strategic and sustainable.
Episcopal Relief & Development's US Disaster Program connects, equips and inspires leaders in The Episcopal Church to prepare for and respond to disasters, both natural and human-made, in their communities, particularly focusing on helping vulnerable groups of people to withstand the impact of a disaster and to return to a state of normalcy after an event. During a disaster, Episcopal Relief & Development assists diocesan leaders with response by providing access to technical, educational and financial resources. Year-round, Episcopal Relief & Development offers preparedness training and resources to diocesan leaders in order to increase their resilience and to be well-positioned to respond.
Diocesan Disaster Coordinators are a key part of the US Disaster Program strategy. Appointed by bishops, they serve as liaisons for Episcopal Relief & Development staff, work with congregations to develop preparedness plans and assess the damage and needs following a disaster. Through the program, coordinators can also receive assistance from Partners in Response and Resilience, a group of experienced clergy and lay people who support church leaders as they discern their role in the disaster recovery process.
Long-term Recovery
After the major hurricanes of 2017 and 2018, the US Disaster Program continues to work with Long-term Recovery partners in the Episcopal dioceses of Texas, East and North Carolina (Episcopal Farmworker Ministry), Puerto Rico and the Virgin Islands to build resilience. Each of the programs play a significant role in helping families and individuals transition into a safe and healthy new normal. Some program efforts include mental-health counseling for families experiencing violence as a result of hurricane-related job losses and trauma, home restoration programming for immigrants, preparedness plan development and case management, which helps individuals gain access to government and other aid. Learn more about the current Long-term recovery programs
Emergency Responses
Amid the 2020 COVID-19 Pandemic, US Disaster Program staff have responded to both emergencies complicated by COVID-19 disease and the needs created by the virus itself. The team created faith-based resources to help bishops and diocesan staff determine how to safely conduct ministries and to maintain community in a pandemic. As part of the response, the US Disaster Program offered webinars on a variety of topics such as mental health, isolation, institutional support and immigration, as well as other resources to help diocesan partners address the widespread impact of the coronavirus. For more information on the states that were impacted and aided during this time please go to the COVID-19 Pandemic Response Page. Visit the Emergency Responses page to learn more about disaster responses.
Episcopal Asset Map
The Episcopal Asset Map, a joint initiative between Episcopal Relief & Development and The Episcopal Church, is a grassroots populated website containing ministry data from every Episcopal diocese. This multifaceted map serves as Find-a-Church, a ministry directory and as a disaster preparedness and response tool. The US Disaster Program works with a network of Diocesan Map Administrators to populate and manage content on the map. During disasters, exportable data pulled from the map makes identifying key leaders on the ground easier, fostering better collaboration. On the preparedness front, developed in partnership with the Episcopal Church Task Force on Care of Creation and Environmental Racism, GIS data like flood zones, active fires and poverty rates, can be layered atop providing visuals for discussions on topics like climate migration, emergency planning and other pressing issues in the United States. Find out more about the map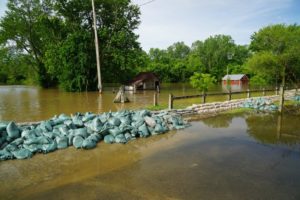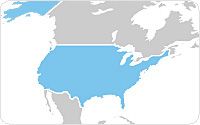 We strive to facilitate healthier, more fulfilling lives in communities struggling with hunger, poverty, disaster and disease. Through our Asset-Based Community Development approach, we recognize existing gifts and resources in communities to create change from within. Our international partnerships allow us to work with people around the world to deliver life-improving results that can be sustained by the communities themselves.
We offer resources and training to help people prepare for disasters and provide emergency support so they can make a full and sustained recovery.
Read more about US Disaster Program
Donation
to the US Disaster Program fund