Honduras
Honduras is one of the most economically challenged countries in Central America. Two-thirds of the population lives below the national poverty line, and close to 20% live in conditions of extreme poverty.
Episcopal Relief & Development partners with the Episcopal Diocese of Honduras through its agencies responsible for development and community education.
Aanglidesh, the Diocese Development Agency, focuses on community Savings with Education (SwE) groups that enable members to grow their personal savings, access loans, and invest in their small businesses building their overall resilience and ability to manage household needs.. In addition to training in financial literacy and business skills, group meetings also include discussions on topics such as domestic and gender-based violence, health, hygiene and nutrition. In 2018, the program piloted the integration of kitchen gardens to improve the nutrition of local families. In 2019, Aanglidesh will work with over 1,200 savings group members with these integrated activities.
Aanglidesh provides opportunities to clergy, lay leaders and church members within ten geographic deaneries of the diocese to access small loans to develop and invest in self-sustaining businesses. These small enterprises improve livelihoods by giving communities the opportunity to grow economically.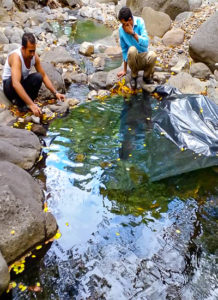 Episcopal Relief & Development also supports the SILOE program run by Siempre Unidos ("Always United"), an institution of the Episcopal Church in Honduras. Through community education and prevention activities, this program focuses on reducing HIV/AIDS and other sexually transmitted diseases throughout several sites in the country. The outreach teams offer rapid HIV testing, STD prevention education and social and emotional support to highly vulnerable populations, including male and female commercial sex workers, LGBT people, military personnel, ethnic minorities and male and female prisoners of the San Pedro Sula penitentiary. As a part of the program, a peaceful demonstration will be conducted which aims to initiate dialogue with municipal government regarding the prevalent violence against sex workers. The organization of events for World AIDS Day and the Day of Solidarity with People Living with HIV and AIDS aims to increase awareness around the city in support of those affected by the diseases. Similarly, the organization of events for the 16 Days of Activism Against Gender-Based Violence highlights the importance of reducing violence against women. The program is also educating girls from ages 13 to 17 about sexual and reproductive health, as pregnancies among this age group are rising. 
Beginning in 2019, SILOE is hoping to provide stable income generation skills and opportunities to 95 unemployed or vulnerable people in Honduras.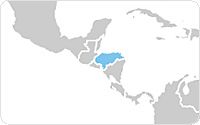 Women
Our work with Women focuses on helping communities promote the rights of women and children and move toward the vision that everyone deserves a life free from violence in a society where they are treated with dignity and respect. Only then can communities truly heal and thrive.
Children
Our work with Children supports and protects kids under six so they reach appropriate health
and developmental milestones. This focus on early development is foundational and critical to
helping children achieve their full potential as future contributing members of their communities.
Over 300,000 women worldwide die each year from preventable causes related to pregnancy and childbirth. Millions of infants die in their first few weeks of life – many of them also from preventable conditions. Prenatal care and monitoring health of expectant and new mothers and their children reduces illness and saves lives. Read more about Maternal and Child Health.
Read more about Maternal & Child Health
Our micro-finance programs emphasize involving both women and men, which can be very effective in promoting gender awareness and empowering women. When women become breadwinners, they increase their role in household decision-making, which often enhances the whole family's well-being. Read more about Micro-finance.
Read more about Micro-finance
Donation
TO THE ECONOMIC OPPORTUNITIES FUND
Gender equality, women's empowerment and gender-based violence (GBV) prevention and response are cross-cutting themes that shape and inform all of Episcopal Relief & Development's integrated programs worldwide. In order to sustainably and equitably address hunger, poverty, disease and post-disaster relief and recovery, local attitudes and customs around gender, power and gender-based violence must also be taken into account.
Read more about Gender Equality & GBV