Priorities
THREE KEY PROGRAM PRIORITIES
Episcopal Relief & Development facilitates healthier, more fulfilling lives in communities struggling with hunger, poverty, disaster and disease.
Our connection to our Anglican partners and local communities on the ground allows us to work in places where few others remain for the long haul and to deliver life-improving results in innovative and unique ways.
We collaborate with communities around the world to address three life-changing priorities – Women, Children and Climate – creating authentic, lasting results that can be sustained by the communities themselves.
---
Our work with Women focuses on helping communities promote the rights of women and children and move toward the vision that everyone deserves a life free from violence in a society where they are treated with dignity and respect. Only then can communities truly heal and thrive.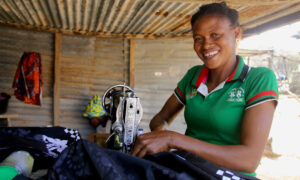 ---
Our work with Children supports and protects kids under age six so they reach appropriate health and developmental milestones. This focus on early development is foundational and critical to helping children achieve their full potential as future contributing members of their communities.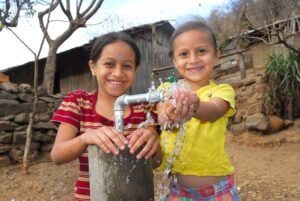 ---
Our Climate-related work focuses on how families and communities can work together to adapt to the effects of rapidly changing weather patterns. This work includes preparing for and recovering from climate-influenced events such as floods, hurricanes and other disasters.