Malawi
Episcopal Relief & Development is partnering with the Anglican Council in Malawi to work with trained local volunteers and government health workers to fight preventable diseases. Health agents use strategies to educate and engage families on preventing illness, caring for the sick at home and referring to medical care when needed. Through home visits and health education sessions in schools and community gatherings, the program encourages families to use mosquito nets to prevent malaria and practice good sanitation and hygiene to reduce other kinds of illness. In 2018, the program helped increase access to quality health care, specifically against malaria, pneumonia and diarrhea, for 15,000 mothers and 30,000 children and their families. Through caregiver education, the program supported 6,000 children under three years old to ensure they reach their full developmental potential.
The Anglican Council in Malawi is also facilitating the formation of Savings with Education (SwE) groups to provide basic financial services to community members, helping to bolster economic opportunities for women and other vulnerable groups. Savings groups also provide business and financial management training to enable individuals to better manage their assets and improve their wellbeing.
In pursuit of a more holistic program to help change the lives of children in Malawi, ACM has begun integrating early childhood development into its existing integrated health program using Moments That Matter, a program partnership of Episcopal Relief & Development, supported in part by the Conrad N. Hilton Foundation, the Episcopal Health Foundation, Grand Challenges Canada and other donations. Globally, over 200 million children do not reach their developmental potential in the first 5 years because they have poor health services, nutrition and care. Moments That Matter will focus on increasing access to quality appropriate early learning and development opportunities and programs for children below three years.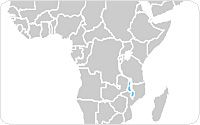 Women
Our work with Women focuses on helping communities promote the rights of women and children and move toward the vision that everyone deserves a life free from violence in a society where they are treated with dignity and respect. Only then can communities truly heal and thrive.
Children
Our work with Children supports and protects kids under six so they reach appropriate health
and developmental milestones. This focus on early development is foundational and critical to
helping children achieve their full potential as future contributing members of their communities.