Angola
Case Study: Angola | Savings & Empowerment
40% of Angola's population lives below the poverty line. Additionally, the country's infant mortality rate ranks #8 in the world. Local communities benefit greatly from programs that support improved health and economic wellbeing. Additionally, significant work is required to reduce the country's unusually high rate of domestic violence.
Angola continues to suffer the repercussions of a 27-year civil war that ended in 2002 and left the country's infrastructure in disarray. Health and social services, water and sanitation systems and other essentials are lacking in many areas.
Episcopal Relief & Development is partnering with the Anglican Diocese of Angola on an integrated approach to tackle the most urgent health issues. Together in 2016, we launched a three-year water and sanitation program in Songo Municipality, Uige Province, supported in part by a $1.5 million grant from USAID. This project, called Maza yi Moyo ("Water is Life"), supports the construction of clean water facilities and trains and equips local community members to improve clean water and sanitation practices within households.  The Maza yi Moyo project aims to reduce the frequency and severity of water-and sanitation-related diseases, particularly among young children. In 2016 and 2017, activities covered a total of 40 communities in Angola's Songo municipality. In 2018, 25 additional groups will join, bringing the total up to 65 benefiting communities.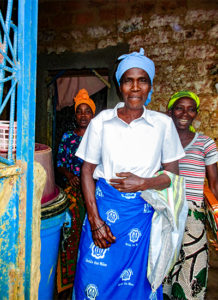 We are also working with the Angola Mothers' Union to promote Savings with Education groups that increase women's access to financial resources that support the health and nutrition needs of their households. In addition to supporting savings and loan activities, meetings feature discussions about good child-health practices and preventing domestic and gender-based violence. In 2018, we will continue to support the savings groups formed in 2016 (29 groups) and 2017 (32 groups), while adding approximately 44 new groups.

Additionally, beginning in 2018, Episcopal Relief & Development is contributing an 8% indirect cost allocation to the Diocese operational budget.  With this support, the Anglican Diocese of Angola will be able to strengthen a variety of their activities, including staff skill training, internal audit reporting, and the development of a Human Resources policy and Staff Handbook. By providing these resources, we support the ability of the Diocese to effectively structure and carry out programs that benefit local communities.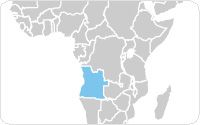 Women
Our work with Women focuses on helping communities promote the rights of women and
children and move toward the vision that everyone deserves a life free from violence in a society
where they are treated with dignity and respect. Only then can communities truly heal and
thrive.
Children
Our work with Children supports and protects kids under six so they reach appropriate health
and developmental milestones. This focus on early development is foundational and critical to
helping children achieve their full potential as future contributing members of their communities.