Micro-finance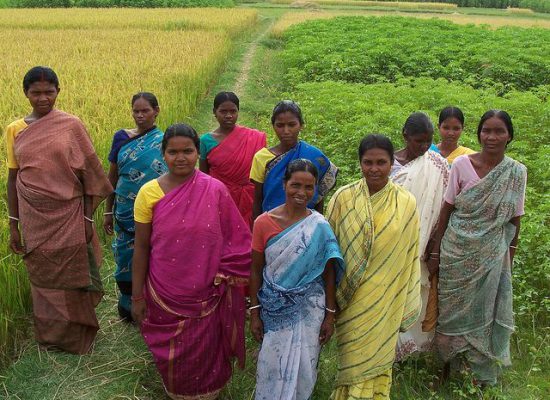 Globally, over 2.5 billion people live on less than $2 per day.  Jobs are scarce in both rural and urban areas, especially for those with limited skills. For many people, owning a small business can be a pathway to earn income, support a family and become self-sufficient. However, without access to basic financial services such as savings and loans, starting an enterprise can be difficult, if not impossible.
Episcopal Relief & Development partners with local churches and community organizations to offer micro-finance services, along with business and vocational training. By developing a skill such as tailoring or woodworking, participants can supply a needed service or product. The programs also provide loans, enabling entrepreneurs to purchase materials or inventory, along with business and marketing training that positions them to succeed.
These activities often take place in community-based self-help groups, where small business owners can find advice and encouragement.  Many of these groups incorporate a savings component, enabling participants to build up funds that can keep their business growing after their loans are fully repaid.
Episcopal Relief & Development also helps support the establishment of group businesses, where manufacturing or processing equipment is collectively owned and operated.  This arrangement allows many people to earn income without the risk or burden of a large individual investment.
Our micro-finance programs emphasize involving both women and men, which can be very effective in promoting gender awareness and empowering women. When women become breadwinners, they increase their role in household decision-making, which often enhances the whole family's well-being.  And when men and women together contribute to their community's economic growth, mutual respect and understanding flourish.
Download: Microfinance Glossary of Terms
Your support enables communities to journey from poverty to prosperity by:
Providing loans and other micro-finance opportunities that enable families to generate more income
Working with people to learn skills and develop small businesses in a variety of fields
Promoting cooperatives to help individuals pool their resources and maximize their purchasing power
Assisting communities in gaining access to local markets, increasing their ability to sell products for profit
Helping farming communities increase their crop yields so the surplus can be sold for income

Give the gift that keeps on giving. Our Micro-finance program creates opportunities for people to start small businesses and support their families. Through resources and training, we are empowering communities to revitalize local economies and help people live healthier and more productive lives. Promote self-sufficiency

— make a contribution today.