Asset-Based Community Development
---
Introduction to Asset-Based Community Development (ABCD)
Asset-Based Community Development (ABCD) is an approach that catalyzes change and development based on utilizing the existing gifts and capacities of people and their communities. The ABCD model discourages development brought in from an outside source, but rather energizes change and development from within. For truly sustainable development, it's important to focus on a community's strengths versus solely its needs. The important factor is finding the area where local assets meet local needs.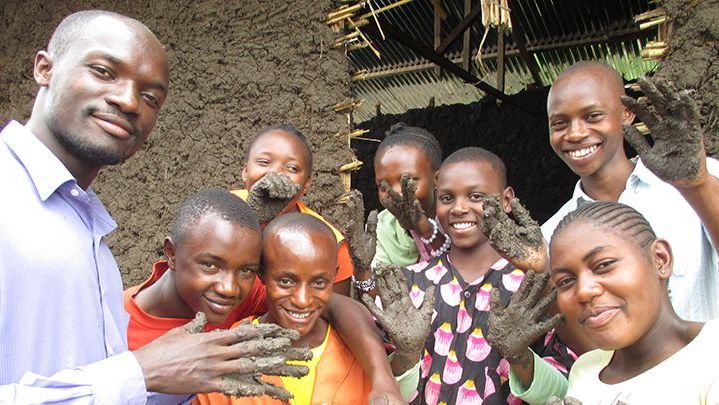 Photo: Turning a Cow, Flowers and Laboring Hands into Assets in the Democratic Republic of Congo
---
How We Use ABCD
Our programmatic philosophy is one that recognizes that genuine, sustainable change happens only when it comes from within an individual and within a community. This recognition motivates us to strategize in a way that promotes healing, empowerment and a thriving community.
Through a more intentional application of asset-focused principles, Episcopal Relief & Development seeks to transform how we view ourselves and in turn connect with colleagues, partners, communities and constituencies. In order to easily identify assets, or gifts, we've categorized them into 7 groups (with a few examples of each):
Human: people and their skills, knowledge, experiences, personalities, ideas
Natural: land, water, forests, wildlife, sun
Physical: fixed, structural or man-made, buildings, homes, churches
Social: relationships, friendships, networks, traditions, cultures
Economic: cash, capital, savings, wages, pensions
Temporal: time, daylight, seasons, age
Spiritual: faith, hope and love, prayer, worship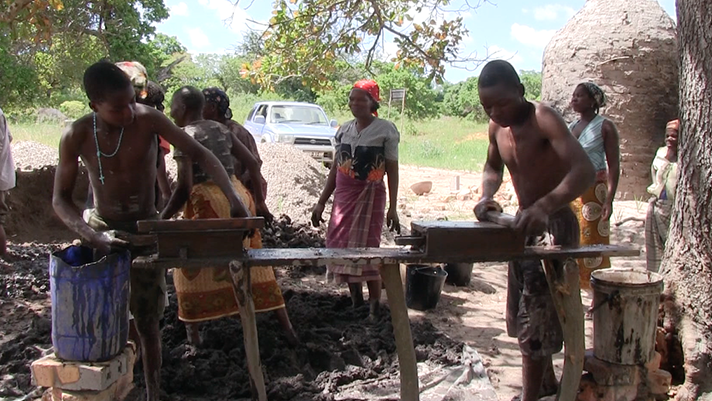 Photo: Fostering Sustainable Livelihoods in Mozambique
---
How We Implement ABCD
We work from an Asset Recognition and Reinforcement (AR&R) philosophy that intentionally centers on people's existing gifts. We implement ABCD through six main Asset-Focused Actions with the goal of cultivating both human and material development. These six actions are:
Affirm: affirm people's existing gifts, and attribute results to people's own actions
Include: include all persons, and value all contributions and gifts
Integrate: integrate multi-sectoral activities that contribute to holistic wellness, including physical, emotional, intellectual, environmental and spiritual wellness
Facilitate: facilitate people's discovery, decision-making and action
Connect: connect people to people, and people to institutions; build bonds, bridges and links
Demonstrate: model personally and institutionally the asset-focused philosophy we preach
Characteristically, asset-focused methodologies are participatory – meaning that key decisions, actions and ownership of results are transferred to the people most concerned: the project participants. This not only increases people's understanding of their own situations, but also strengthens individual and collective knowledge, skills and self-reliance. Following this model, we implement the six Asset-Focused Actions by making sure the community is actively participating in all six phases of the project cycle:
Assessment: provides opportunities for the participants' own recognition of and learning about a particular situation or issue
Planning: ensures appropriate contextualization and provides opportunities for participants' own envisioning of their future and their necessary roles to bring about this change
Implementation: ensures participants' ownership of results
Monitoring: strengthens self-direction as participants become more responsible for both inputs and outputs of the project
Evaluation: provides an opportunity for people's collective discovery and affirmation of their direct and indirect contributions to results
Reporting: provides people with the opportunity to receive external recognition, affirmation and attribution for their direct and indirect contributions
Building on existing assets can be as complicated as figuring out a crop that's most suitable for a community's particular soil and climate, or it can be as simple as handing out cold drinks. When Episcopal Relief & Development responded to the Hurricane Ike storm surge a few years ago, we shared a success story from a congregation in Texas that recognized the simple need for relief from the hot and humid Texas weather. With that in mind, they loaded ice coolers with cold drinks and used these gifts to meet the local needs. Not only were they providing physical relief, they were also connecting on a deeper level, building relationships along the way.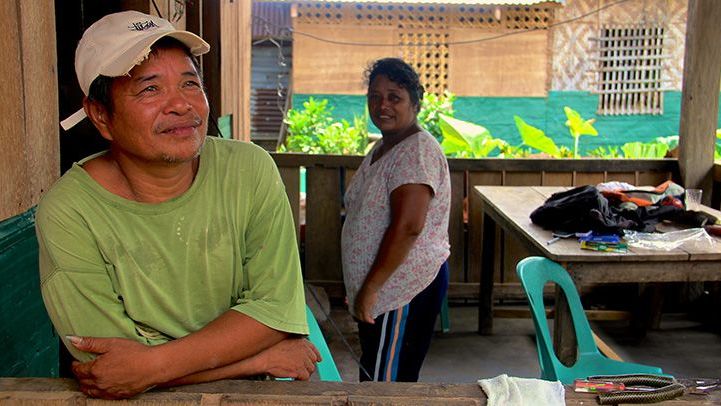 Photo: E-CARE housing withstands earthquake in the Philippines
---
Why We Use ABCD
Episcopal Relief & Development seeks to assist individuals and whole communities to believe in themselves – their knowledge, their abilities, their values, their worth – to break through traditional hierarchical perceptions of power and cycles of dependence reinforced by an overemphasis on outside solutions and outside funds.
Episcopal Relief & Development contributes to the transformation and healing of a hurting world by encouraging its staff, partners and wider constituency to act as facilitators that engage and energize people through an appreciation and affirmation of the gifts that exist within a community. By recognizing and reinforcing people's assets – their gifts, ideas, decisions and existing resources – versus simply their needs, we can contribute to:
Dignity (Empowerment)
Trust (Relationships)
Hope (Resilience)
Love (Community)
---
Resources