Democratic Republic of Congo
Episcopal Relief & Development is partnering with the Province of the Anglican Church of the Congo (PEAC) to address violence against women by increasing church and community participation in response, awareness and prevention.
The gender-based violence prevention project was piloted in the Diocese of Aru in 2016 to develop a program that could be used in other dioceses around the DRC. It aims to prevent violence against women by equipping leaders to educate their communities and reduce the devastating effects of violence on individuals and their communities. The program also supports survivors by providing immediate medical care, as well as psychological support and follow-up care. Additionally, support will be provided to increase the number of case hearings against aggressors in a provincial court – a measure that aims to deter and reduce future violence. In 2018, the project expanded into five new health zones, reaching the entire Diocese of Aru.  Its focus remains on equipping faith leaders, health center staff, youth and other community leaders with the knowledge and tools they need to educate others about violence against women.
In 2019, Episcopal Relief & Development will be working on techniques to identify and create sexual violence survivors' networks in the DRC. The agency is also working to organize more than 150 gender-based violence discussion groups in 65 villages, organize three gender-based violence workshops, and organize gender-based violence discussion groups for teachers and students in 50 schools in Aru and Bukavu. As an organization, Episcopal Relief & Development is helping support many vulnerable women by equipping them to earn money through activities such as sewing, carpentry and computer training.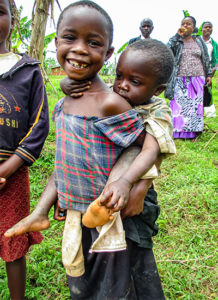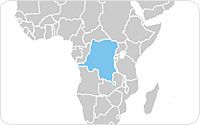 Women
Our work with Women focuses on helping communities promote the rights of women and children and move toward the vision that everyone deserves a life free from violence in a society where they are treated with dignity and respect. Only then can communities truly heal and thrive.
Gender equality, women's empowerment and gender-based violence (GBV) prevention and response are cross-cutting themes that shape and inform all of Episcopal Relief & Development's integrated programs worldwide. In order to sustainably and equitably address hunger, poverty, disease and post-disaster relief and recovery, local attitudes and customs around gender, power and gender-based violence must also be taken into account.
Read more about Gender Equality & GBV