Mozambique
Shortly after gaining independence from Portugal in 1975, Mozambique became embroiled in a 15-year civil war that claimed over a million lives. Even now, the economy remains weak, and most of the country's 12 million people rely on subsistence agriculture to survive. Mozambique is threatened by frequent severe flooding, and diseases such as malaria and HIV/AIDS are serious public health issues.
Episcopal Relief & Development is partnering with two dioceses in Mozambique on strategies to address challenges at the community level. In the northern Diocese of Niassa, we are supporting Sal Luz Saude (SLS, or 'Salt Light Health") and Equipas de Vida ('Life Teams') in their efforts to improve public health in rural areas. Together, and in collaboration with local government, they jointly mobilize and aid communities to address their own health and development needs. The establishment of savings and loan groups for health volunteers and other community members contributes to the sustainability of the program and to individuals' own economic empowerment.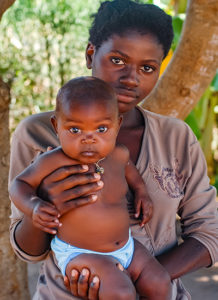 In the southern Diocese of Lebombo, Episcopal Relief & Development is partnering with the diocesan relief and development agency, Anglican Social Action (ASA), to apply the Umoja ('Together we can') process for community-driven development through churches across the diocese. This asset-based process engages community members to identify local resources that can be mobilized to meet challenges and support growth.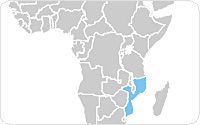 Creating Economic Opportunities and Strengthening Communities
Establishing Savings with Education groups to support personal development and economic empowerment
Promoting Health and Fighting Disease
Reducing preventable diseases to increase child survival
Empowering women to improve health for themselves and their children
Reducing the impact of HIV/AIDS by providing services, promoting awareness and fighting discrimination
Responding to Disaster and Rebuilding Communities
Examining possible hazards and leveraging local strengths and resources to reduce disaster risk and build resilience