Haiti
Since 2014, Episcopal Relief & Development has provided technical and financial support to a Savings with Education microcredit program, equipping some of Haiti's most vulnerable women with business skills training, mentoring and life skills to enable them to be successful small business owners. In addition, Episcopal Relief & Development is working with the Episcopal Diocese of Haiti in building networks of community volunteers, equipped with knowledge and skills needed to respond effectively to disasters and assist their communities before, during and after a disaster.
In response to the COVID-19 pandemic, Episcopal Relief & Development is working with the Episcopal Diocese of Haiti and the Ministry of Health to raise awareness about the novel coronavirus and ways to reduce its spread. The diocese also provided personal protective equipment (PPE) to four communities in Port-au-Prince that have been particularly devastated by COVID-19.
Episcopal Relief & Development is supporting long-term partners in Haiti as they respond to the August 2021 earthquake. Learn more here.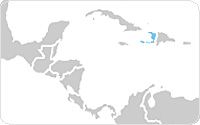 Climate
Our Climate-related work focuses on how families and communities can work together to adapt to the effects of rapidly changing weather patterns. This work includes preparing for and recovering from climate-influenced events such as floods, hurricanes and other disasters.
Women:
Our work with Women focuses on helping communities promote the rights of women and children and move toward the vision that everyone deserves a life free from violence in a society where they are treated with dignity and respect. Only then can communities truly heal and thrive.