Haiti
With 80% of its population living in poverty, Haiti is one of the most economically challenged countries in the world. The devastating earthquake that hit Haiti on January 12, 2010, greatly worsened the already desperate situation of most Haitians. Together with our partners in Haiti, Episcopal Relief & Development provided emergency relief in the aftermath of the quake and continues to support long-term development strategies that seek to build stronger Haitian communities and to sustain Haiti's recovery into the future.
In Léogâne, closest to the epicenter of the 2010 quake, Episcopal Relief & Development has partnered with the Episcopal University of Haiti's School of Nursing to invest in solar electricity to ensure the school can operate without interruption. Episcopal Relief & Development has also been working with the university's school of agriculture to empower farmers to earn income and alleviate hunger in the area by improving access to quality seeds, post-harvest management, processing and commercialization of their products
To address the lasting impact of the 2010 earthquake and societal stressors such as poverty and political instability, Episcopal Relief & Development, in partnership with a Haitian organization called WOZO Haiti, has been supporting the training of community facilitators in trauma healing and non-violent community problem-solving. The trained facilitators, in return, support positive social change through empowerment, mutual support and collective action in their respective communities.
Over the last 9 years, Episcopal Relief & Development has taken many initiatives to offer better opportunities to Haitian youth. As a result of its efforts, more than 21,600 school-aged children are provided safer, healthier and more comfortable learning environments.  In the last three years, through a partnership with IDEJEN, more than 1800 out-of-school and unemployed youth in Haiti have been given the opportunities to learn a new trade and increased the employment and income-generating opportunities for these marginalized youth. Since 2007  Episcopal Relief & Development has been working with Bishop Tharp Institute (BTI) in Les Cayes to provide quality education to the future leaders of Haiti.
This academic year, through a project funded by Episcopal Relief & Development, BTI continues its work towards sustainability by ensuring it has a clear vision and a plan that sets BTI priorities. BTI  has worked to focus its energy and resources, strengthen its operations and ensure that its employees and stakeholders are working toward a common goal. In addition, BTI has put in place mechanisms to help better manage the different profit centers and also introduce a stronger and more viable financial and administrative systems.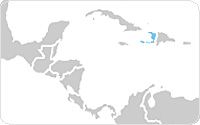 Children
Our work with Children supports and protects kids under six so they reach appropriate health
and developmental milestones. This focus on early development is foundational and critical to
helping children achieve their full potential as future contributing members of their communities.
Climate
Our Climate-related work focuses on how families and communities can work
together to adapt to the effects of rapidly changing weather patterns. This work includes
preparing for and recovering from climate-influenced events such as floods, hurricanes and other disasters.