Sanitation & Hygiene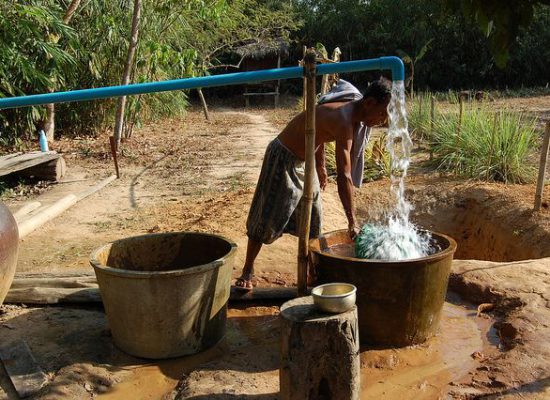 Worldwide, an estimated 2.6 billion people do not have access to adequate sanitation. Proper sanitation and hygiene education can prevent the spread of disease― saving lives and protecting communities.
In areas where Episcopal Relief & Development and its partners work, communities often lack access to sanitation systems.  In most cases, latrines or other facilities are not available, leading residents to relieve themselves outdoors. Consequently, nearby streams and other water sources– which families use for drinking, bathing and other household uses – can quickly become contaminated, causing diarrhea and other common illnesses.
Since sanitation and hygiene practices are linked to preserving and promoting safe water, our approach addresses these issues holistically for a greater, more sustainable impact.   We support communities in constructing hand-washing stations and latrines.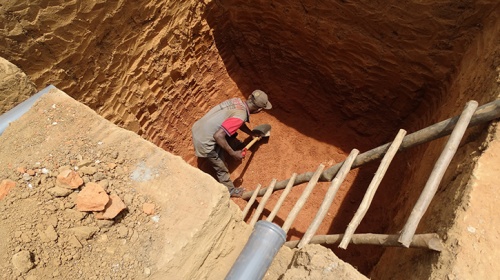 Photo: Village Strengthened by Community-Led Sanitation Process in Angola
Our efforts are combined with community workshops on health and hygiene.  Through these workshops, people learn healthy practices that help to reduce the spread of malaria as well as diarrhea and other waterborne illnesses in communities.  In addition, proper waste management and garbage collection help to protect land and water.   All solutions are locally-driven, to ensure that the program fits in the context of each community.
Your contributions help communities protect themselves and prevent the spread of disease by:
Supporting the construction and improvement of sanitary toilets and composting latrines to help reduce contamination
Enabling the installation of hand-washing stations next to latrines in homes and schools
Providing education on proper hand-washing and other hygiene practices
Empowering local community health workers to train residents in safe garbage and waste disposal
Ensuring the safety and security of land and water sources through integrated sanitation, hygiene and water programs

Stop the spread of preventable diseases. Your donation goes directly to helping communities access proper sanitation systems, learn about critical hygiene

—

and stay healthy. Make a difference and donate today.