The Philippines
Case Study: The Philippines
Transforming from Receivers to Givers
Episcopal Relief & Development partners with E-CARE (the Episcopal Community Action for Renewal and Empowerment Foundation), the relief and development arm of the Episcopal Church in the Philippines, to implement community-based programs in line with the agency's "Receivers-to-Givers" philosophy. All E-CARE programs use the asset-based community development (ABCD) approach, assisting community groups to identify available assets and resources that may be mobilized as the building blocks of development.  Participating communities pay forward project funding they receive so that other communities can benefit and E-CARE can leverage the resources it receives from all quarters.
After Super Typhoon Yolanda (Haiyan) in November 2013, for example, local agricultural programs expanded operations to provide emergency food aid to communities in need and supplement and expand external emergency funding.  Communities who received assistance in areas like reconstructed housing, rehabilitated agricultural and livestock operations, and strengthened local economies then went on to develop cooperative enterprises to continue to improve their own lives and pay forward project funds that are now helping others in need.
Many E-CARE community projects emphasize natural farming techniques to increase resilience to climate change and avoid the negative environmental and health effects of chemical use. Using certified organic agricultural practices also benefit farmers economically, enabling them to meet local demand for organic produce and compete in export markets. E-CARE support for food processing and marketing also generates improvements in local businesses. 
In 2019, E-CARE began embarking on a new program to help existing community pay-it-forward groups strengthen their core values and strategic vision, as well as expand, diversify and better manage their entrepreneurial projects. Other supporting partners of E-CARE's 3-year capacity-enhancing program include the Episcopal Church of the Philippines (ECP), Anglican Board of Missions (ABM)-Australia and Bread for the World-Germany.  
In response to the COVID-19 pandemic, Episcopal Relief & Development initially partnered with the E-CARE Foundation in the production of personal protective equipment (PPE) for medical staff. E-CARE partners such as KASALIKA, a local community group of women organized by E-CARE, and other smaller groups worked to produce approximately 6,000 face masks and 1,000 gowns to donate primarily to hospitals in Quezon City, where there is a concentration of coronavirus treatment centers.
Given the continued negative impact and disruptions COVID-19 has had on people's livelihoods,  as well as internal transportation and access to food and essentials, E-CARE's longer-term response focuses on enabling community groups and households to recover through grants aimed at rebuilding livelihoods. Specifically, with Episcopal Relief & Development's support, E-CARE has established a Disaster Resiliency Fund that offers targeted and timely emergency livelihood grants that uphold the principles of their Receivers-to-Givers pay-forward philosophy over a longer time period. Through this resiliency fund, E-CARE seeks to not only continue responding to the challenges brought about by the COVID-19 pandemic, but also be better equipped to respond to future disasters or disruptions of lives and livelihoods.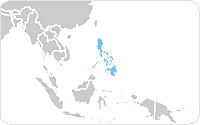 Climate
Our Climate-related work focuses on how families and communities can work together to adapt to the effects of rapidly changing weather patterns. This work includes strengthening household and community resilience through diversification of livelihoods and increased social cooperation in their efforts to prepare for and recover from climate-influenced events such as floods, hurricanes and other disasters.
Planning ahead for disasters can go far in minimizing their potential impact – especially for people already facing poverty, who may lose their few assets or safety nets. To this end, Episcopal Relief & Development is partnering with the Episcopal/Anglican Church to better prepare for and respond to disasters. Read more about Disaster Risk Reduction.
Read more about Disaster Resilience
Our micro-finance programs emphasize involving both women and men, which can be very effective in promoting gender awareness and empowering women. When women become breadwinners, they increase their role in household decision-making, which often enhances the whole family's well-being. Read more about Micro-finance.
Read more about Micro-finance
Donation
TO THE ECONOMIC OPPORTUNITIES FUND