A Year of COVID-19: Response, Recovery and Resilience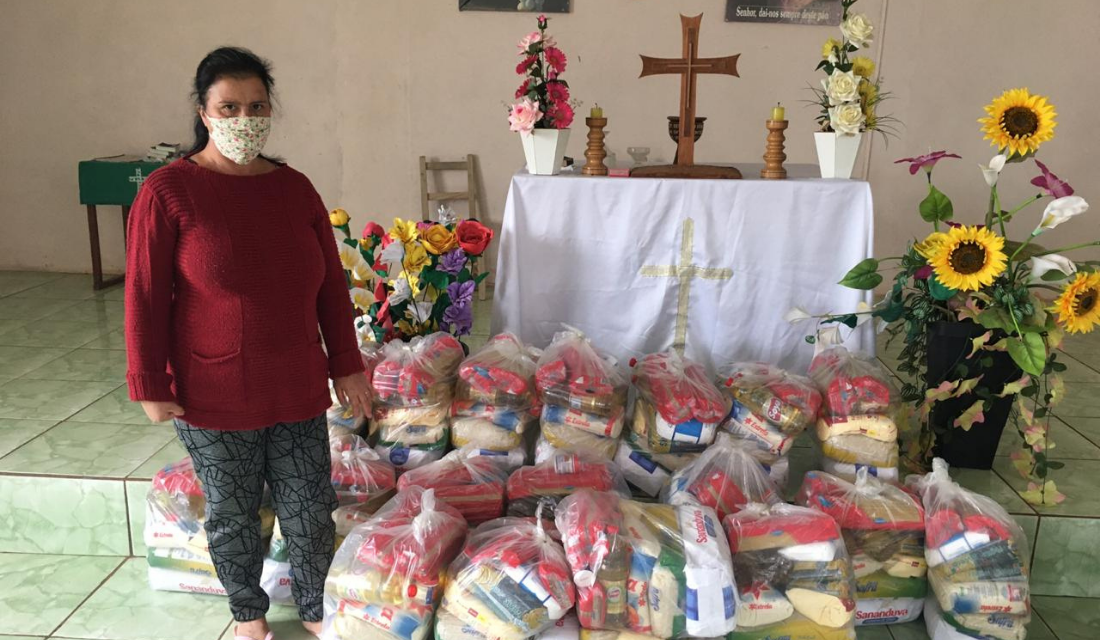 Photo: Food packs ready for distribution to families of disabled children in Brazil, 2020.
By Neill Coleman, Chief Philanthropy Officer at Trinity Church Wall Street.
It's been a long year of suffering and pain; in response to the COVID-19 pandemic, Episcopal Relief & Development has funded sixty-three international emergency response initiatives since March 2020, reaching over 1 million people through community-led activities. Their primary focus has been on emergency needs such as personal protective equipment and hygiene supplies, food and seeds, and information on COVID-19 prevention and control. Trinity Church Wall Street is proud to be part of this work through a grant to Episcopal Relief & Development of more than $1 million.
Amidst a crisis as deep as COVID-19, I for one have had to draw deeply upon my faith to picture a more just and equitable future. And it can sometimes feel that by supporting immediate relief—an imperative, not a choice—we are delaying and deferring long-term goals. Can we advance a goal of more girls in school when schools are closed? Or racially-equitable health outcomes when health systems are collapsing?
But this is a false choice. Instead, we must respond to immediate needs in ways that also build justice for the future. The systemic racial and gender inequities that persist are a key reason why the COVID-19 crisis is so devastating. Trying to return to the status quo ante will neither solve the immediate catastrophe nor enable us to build a more just world.
With a resilience frame, response and recovery can work hand in hand and reinforce each other. Episcopal Relief & Development is a model of how to do this right, as they have been building resilience principles into their COVID-19 response from the beginning of the crisis. Three approaches are key:
First, equity. 
Following the inequities in COVID-19 spread, testing and treatment, we now see similar concerns with vaccines: both in distribution within countries and between countries. According to data from the University of Oxford, as of April 7, 84 percent of vaccinations worldwide have been administered in high- and upper-middle-income countries. Only 0.1 percent of doses have been administered in low-income countries. The Anglican Health & Community Network, re-started with support from the Anglican Alliance, is working with the World Health Organization (WHO) to facilitate the role that churches can play in advocating for equitable vaccine access, helping people get the facts on vaccines and addressing important considerations by people of color and minority groups around vaccine safety. When done right, this can not only ensure more inclusive access to COVID-19 vaccines but also deepen a partnership between the Anglican Communion and WHO to address other diseases and health needs.
Second, self-sufficiency as a goal. 
In the Philippines, the Episcopal CARE Foundation (E-CARE), an entity of the Episcopal Church of the Philippines, is leading a resilience program that both responds to COVID-19 and builds a more durable future. With the support of Episcopal Relief & Development, E-CARE worked with communities to establish eleven provisional community marts that sold items to their members at-cost, payable upon the resumption of their livelihoods. The concept of provisional community marts in the Philippines is a long-standing indigenous practice. Because it was difficult and expensive to travel to a city, when one person visited they would purchase bulk goods to distribute to their neighbors. Community marts help retailers manage economic dislocation due to COVID-19 and support a fairer economic model for the future: building shared capital.
This approach of fostering community resilience through economic self-sufficiency is also the guiding principle of the work Trinity Church Wall Street supports through our Mission Real Estate Development (MRED) initiative. For example, Trinity is supporting the construction of twenty retail stalls next to the diocesan office in Biharamulo, Tanzania. The project will complement the diocese's microfinance program by offering a place for retailers to grow their businesses. Profits from the retail stalls will help to grow the microcredit program and other diocesan ministries.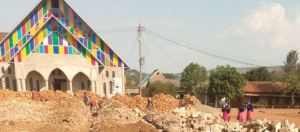 Photo: Building of the Biharamulo, Tanzania retail stalls, 2020.
Third, cultivating a resilience mindset.
Resilience is sometimes seen as an innate personal quality, but it is actually a set of approaches, practices and behaviors that can be learned and improved. Developing those capacities can help us all better respond to COVID-19 and be better prepared for future crises – and opportunities. For example, Episcopal Relief & Development and the Anglican Alliance have co-designed the Resilience Course, based on learnings from COVID-19 and other disasters. The curriculum, designed for Anglican church leaders, includes ten sessions based on wide consultation with local churches, humanitarian principles and the pandemic context. The course builds around monthly workshops and practical homework exercises to allow participant learners to connect, reflect, learn and exchange ideas on disaster resilience. The course is available in six languages, with additional languages accommodated upon request as is feasible to ensure access.
This resilience mindset is most authentically developed when it comes from within. That's why the Trinity-supported African Mission Real Estate Development workshops use a peer-mentoring approach. Trinity Church Wall Street does not have the answers; peer dioceses do. Over 100 dioceses have participated since the workshops were launched in 2011. Workshop topics include leading community engagement; improving governance and oversight; resource mobilization; and business planning and management.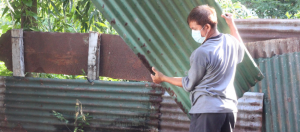 Photo: Philippines E-CARE Covid resilience Labor Voucher participant, 2020.
With faith in Jesus Christ, we know hope. Amidst incredible suffering and loss, the core components of a more resilient future are manifesting within and across the Anglican Communion. By seeking guidance in prayer, and in partnership with each other, we can chart a more effective response to COVID-19 and a more just recovery.
---
| | |
| --- | --- |
| | Neill Coleman is Chief Philanthropy Officer at Trinity Church Wall Street, leading the church's Grants and Mission Investing team. |
---