Brazil
According to a report from the nonprofit Mapa da Violencia, in Brazil a woman is killed every two hours and assaulted every 15 seconds – often by someone she knows. Women in Brazil, and everywhere in the world, deserve the right to lives free from fear and abuse. However, it will take significant work to reduce the nation's very high rates of domestic violence and homicide.
Brazil is the largest country in South America in both area and population. However, according to the Brazilian Institute of Geography and Statistics (IBGE), more than fifty million Brazilians, nearly 25 percent of the population, live below the poverty line and have family incomes of approximately US$5.50 a day. Additionally, according to a nationwide 2017 survey, one in three Brazilian girls and women had, in the past year, suffered from exposure to violence.
Episcopal Relief & Development works with Servicio Anglicano de Diacono e Desenvolvimento (SADD), the development arm of the Episcopal Anglican Church of Brazil, to train local leaders about prevention and response to violence against women and children (VAWC) and offer services for survivors. The program empowers women by supporting vocational training through diocesan projects. In 2018, the program focuses on ramping up awareness around sexual diversity and human rights among clergy, community leaders and other community members at the diocesan level and at the national church convention. SADD will continue to organize and participate in ecumenical dialogue related to violence against women and children and the rights of sexual minorities.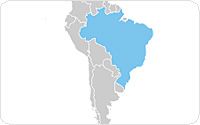 Women
Our work with Women focuses on helping communities promote the rights of women and children and move toward the vision that everyone deserves a life free from violence in a society where they are treated with dignity and respect. Only then can communities truly heal and thrive.
Gender equality, women's empowerment and gender-based violence (GBV) prevention and response are cross-cutting themes that shape and inform all of Episcopal Relief & Development's integrated programs worldwide. In order to sustainably and equitably address hunger, poverty, disease and post-disaster relief and recovery, local attitudes and customs around gender, power and gender-based violence must also be taken into account.
Read more about Gender Equality & GBV