Tanzania
In order to build climate-resilient communities, Episcopal Relief & Development partners with the Anglican Diocese of Central Tanganyika (ACT) and its Development Services Company (DCT-DSC) to train local farmers in environmentally-sustainable farming techniques. This agricultural learning partnership was established with Cornell University in Burundi and then expanded to Tanzania.
The program distributes seeds for quick-growing, water-saving plants that provide shade, improve the quality of the soil and make it possible for other crops to be replanted after natural disasters such as drought. In addition, participants learn about grain storage and food processing to help grow their operations and increase their income.
Village Savings & Loan Associations (VSLAs) support economic empowerment in rural communities by providing an opportunity for people to build up personal savings and develop small businesses through access to funds and skills training. VSLA members are primarily women, who are able to use their savings and earned income to feed their families and invest in their children's education.
Through conservation agriculture and savings groups, the organizations hope to help communities achieve sustainable food and economic security.  In 2019, Episcopal Relief & Development will help continue building the program by integrating nutrition and gender empowerment to ensure that the most vulnerable community members, most often women and children, are reached.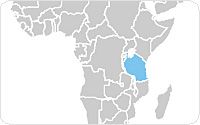 Women
Our work with Women focuses on helping communities promote the rights of women and children and move toward the vision that everyone deserves a life free from violence in a society where they are treated with dignity and respect. Only then can communities truly heal and thrive.
Climate
Our Climate-related work focuses on how families and communities can work together to adapt to the effects of rapidly changing weather patterns. This work includes preparing for and recovering from climate-influenced events such as floods, hurricanes and other disasters.