El Obispo Presidente estimula que se apoye la campaña MIL DÍAS DE AMOR mediante la observación del Domingo de Episcopal Relief & Development, el 1 de marzo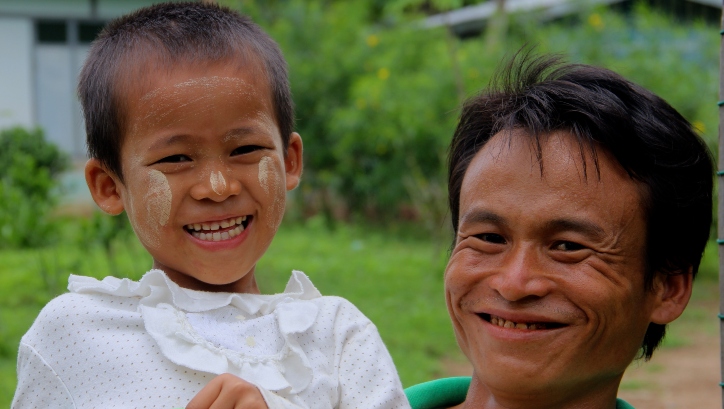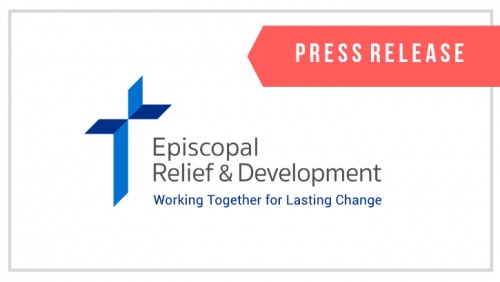 El Obispo Presidente estimula que se apoye la campaña MIL DÍAS DE AMOR mediante la observación del Domingo de Episcopal Relief & Development, el 1 de marzo
Comunicado de prensa
4 de febrero de 2020
El Reverendísimo Michael B. Curry, Obispo Presidente y Primado de la Iglesia Episcopal, estimula a feligresías y simpatizantes a que apoyen la campaña ONE THOUSAND DAYS OF LOVE – MIL DÍAS DE AMOR  – mediante la observación del Domingo de Episcopal Relief & Development (La Agencia Episcopal de Alivio y Desarrollo), el 1 de marzo de 2020. 
"La cuaresma es una época de reflexión y de seguir a Jesús, demostrando su amor por el mundo", dijo el Obispo Presidente Curry. Invito a todas las feligresías a que dediquen un domingo de Cuaresma para reflexionar sobre el trabajo transformativo de Episcopal Relief & Development, especialmente su trabajo con niños, para demostrar tangiblemente el amor de Dios donando generosamente para apoyar ONE THOUSAND DAYS OF LOVE".  
En la Convención General de 2009, la cuaresma fue designada oficialmente como una época en que diócesis, feligresías e individuos recuerdan y apoyan el trabajo de Episcopal Relief & Development. Aunque el primer domingo de cuaresma es el día oficial de observación, las iglesias pueden celebrar un oficio religioso especial en cualquier domingo. 
A nivel mundial, 155 millones de niños menores de seis años de edad no están alcanzando su máximo potencial por carecer de nutrición y atención médica adecuadas. ONE THOUSAND DAYS OF LOVE es una campaña de recaudación de fondos a nivel de toda la Iglesia tres años y de $3 millones dedicada a expandir los programas de Episcopal Relief & Development para niños de hasta seis años de edad. La campaña fue lanzada en septiembre de 2019 y continuará por 1,000 días, hasta el 31 de mayo de 2022.
"En Mateo 18, Jesús dice que los niños son los mayores entre nosotros", dijo Chad Brinkman, el director de la campaña de Episcopal Relief & Development. "Su apoyo a la campaña ONE THOUSAND DAYS OF LOVE permitirá que Episcopal Relief & Development expanda iniciativas que benefician a los mayores entre nosotros – los niños – del mundo entero".
Elaboradas en colaboración con Grow Christians, las Meditaciones Cuaresmales de 2020 se concentran en las vidas espirituales de los niños y en la manera en que pueden informar las oraciones y las meditaciones de todos los cristianos. Estos folletos y otros recursos, incluyendo cofres de esperanzas, sobres para los bancos de las iglesias, encartes para los boletines y oraciones especiales, están disponibles en www.episcopalrelief.org/Lent. Se alienta a los simpatizantes a que se suscriban para recibir meditaciones diarias por correo electrónico en inglés o español y, nuevo este año, meditaciones como podcasts (en inglés solamente) en Apple Podcasts, Sound Cloud y Google Play. 
Para obtener copias impresas de Meditaciones Cuaresmales en inglés o español antes del Miércoles de Ceniza, el 26 de febrero, Forward Movement debe recibir pedidos a más tardar el viernes 7 de febrero. Para hacer un pedido visite www.forwardmovement.org o llame al 1.800.543.1813. Para obtener más información y descargar una guía de planificación del domingo de Episcopal Relief & Development, visite www.episcopalrelief.org/Sunday.
Por más de 75 años, Episcopal Relief & Development ha estado trabajando junto con simpatizantes y asociados para realizar cambios duraderos alrededor del mundo. Cada año la organización facilita que más de 3 millones de personas que luchan contra el hambre, la pobreza, los desastres y las enfermedades vivan vidas más plenas y sanas. Inspirado por las palabras de Jesús en Mateo 25, Episcopal Relief and Development apalanca los conocimientos y los recursos de asociados anglicanos y otros para realizar cambios medibles y sustentables en tres áreas programáticas específicas: Mujeres, Niños y Clima.