Episcopal Asset Map Celebrates 99 Dioceses, Invites Full Participation Across Church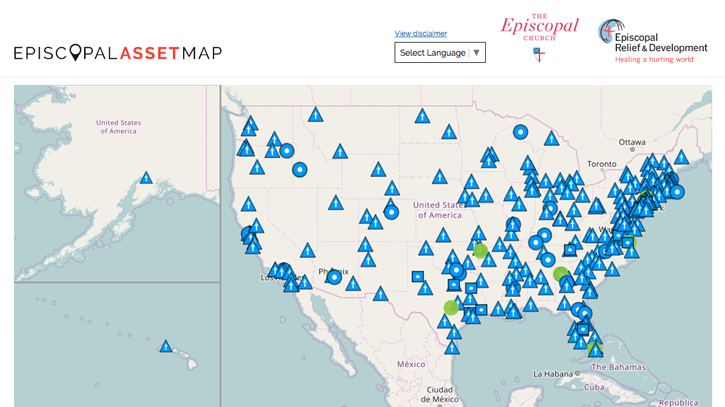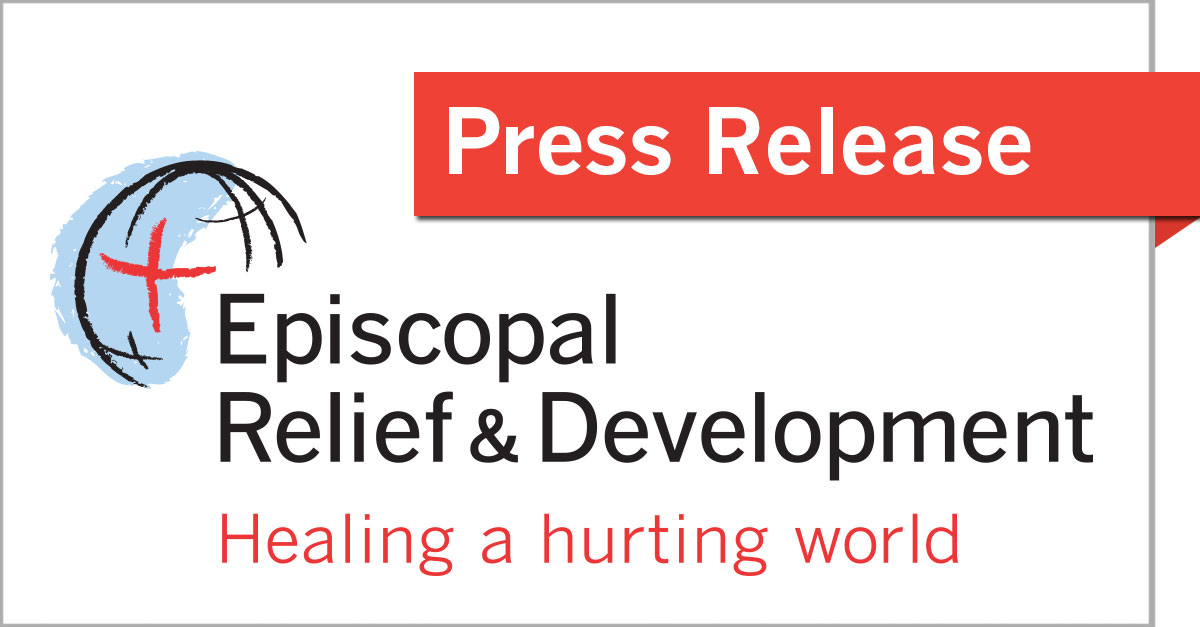 February 28, 2017
The Episcopal Asset Map, an online platform showing the location and ministries of Episcopal churches, schools and other communities, is now officially active in all 99 dioceses in the US states. Map participation will expand to Episcopal Church dioceses in US territories and internationally, beginning with pilot programs in Colombia and the Dominican Republic. All Episcopalians are invited to take part in populating the map with information about their congregation, institution or ministry by suggesting updates through an easy online form.
"The Asset Map is an invaluable tool for the Jesus Movement because it uses technology to foster relationships, strengthen communities, and connect people with mission," said The Rev. Canon Stephanie Spellers, Canon to the Presiding Bishop for Evangelism, Reconciliation, and Creation. "The map empowers caring and passionate individuals and faith communities to learn, collaborate and organize across boundaries and in new and exciting ways. It is my hope that the Asset Map will become the hub of the Jesus Movement; a place to find a new path forward together, united in Christ."
Every mapped Episcopal Church institution appears as a pin, which corresponds to a profile page with information about location, hours, facilities, programs and any photos or videos that have been shared and approved (click here for instructions on how to update map profiles). Because the map is grassroots-populated, local congregations are able to share their most relevant and up-to-date information such as summer worship schedules or programs that respond to a community need.
"Congregations in our diocese are responding very positively as we promote the map and ask them to get involved," said Hannah Wilder, Communications Director for the Episcopal Diocese of San Diego. "But the best thing about the map process was zooming out and seeing the collective presence and impact of all of the churches, schools and ministries together, across San Diego and across the country. It allows us to appreciate what's in our diocese and also 'peek over the fence' to connect with and learn from the great work our neighbors are doing – it makes us feel like one Church."
As the Asset Map expands to dioceses outside the 50 US states, upgrades will continue to improve functionality and user experience. In November 2016, the site switched to a mobile-responsive layout that allows users to interact easily with the site on any device or tablet. Future upgrades will continue to improve the process for updating profile information and searching across networks to connect with ministries throughout the Church.
"Episcopal Relief & Development uses an asset-based approach in all of our work, and the first step in that process is recognizing and celebrating the God-given gifts present in a community," said Abagail Nelson, the organization's Senior Vice President for Programs. "Participating in the Asset Map engages Episcopalians in lifting up their strengths and discovering resources they might not realize they have. By connecting with ministries nearby and across diocesan and national boundaries, Episcopalians are creating stronger relationships and more resilient communities."
For more information about the Episcopal Asset Map, visit www.episcopalassetmap.org. A short video is also available in English and in Spanish.
For over 75 years, Episcopal Relief & Development has served as a compassionate response to human suffering in the world. The agency works with more than 3 million people in nearly 40 countries worldwide to overcome poverty, hunger and disease through multi-sector programs, using the Sustainable Development Goals (SDGs) as a framework. An independent 501(c)(3) organization, it works closely with Anglican Communion and ecumenical partners to help communities create long-term development strategies and rebuild after disasters.