Episcopal Relief & Development and Against Malaria Foundation Target Universal Mosquito Net Coverage in Ghana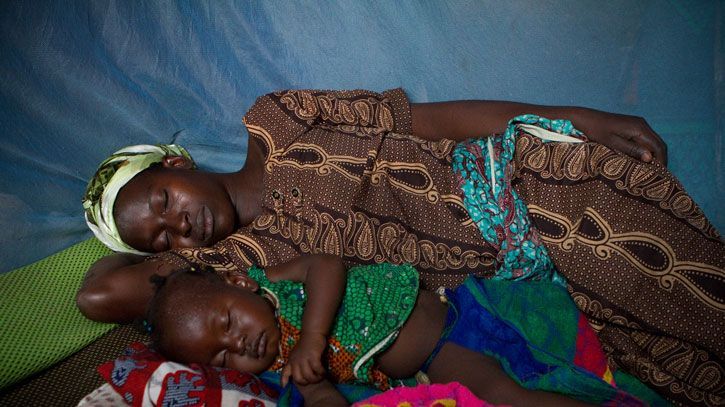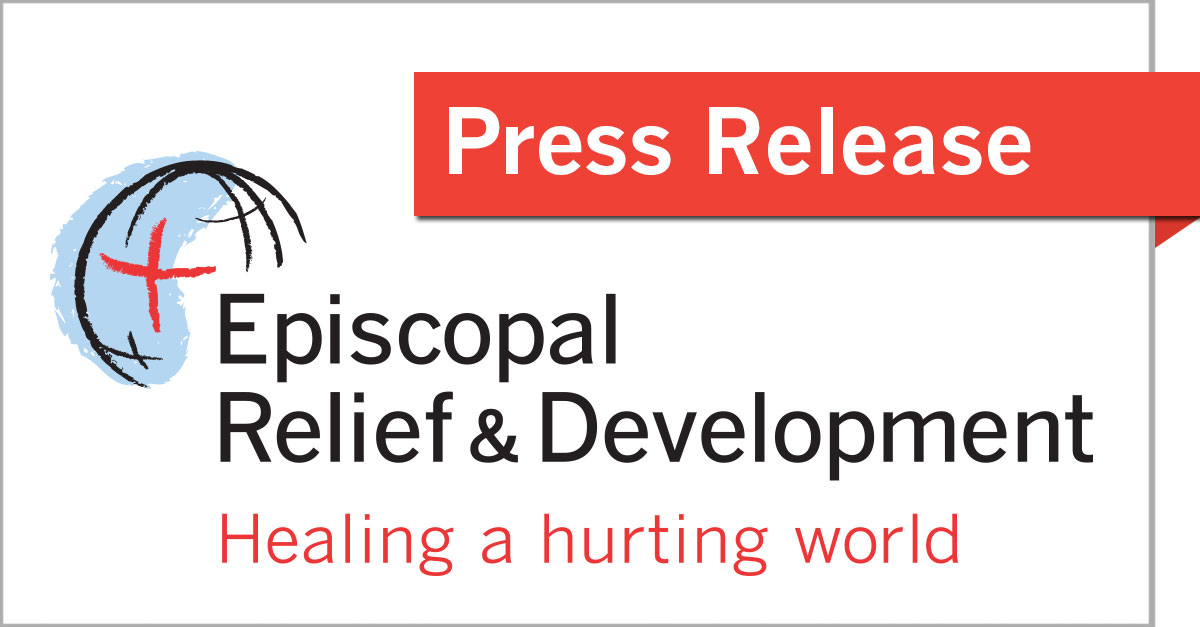 December 15, 2016
Episcopal Relief & Development and its Ghanaian partner ADDRO (the Anglican Diocesan Development and Relief Organization) are working with UK-based Against Malaria Foundation (AMF) to distribute more than 2.6 million mosquito nets in Ghana. This partnership is active in three regions – Northern, Upper West and Greater Accra – and will contribute significantly to the country's goal of universal net coverage.
"ADDRO and Episcopal Relief & Development have long worked with the National Malaria Control Program as collaborators in the country-wide effort to prevent this deadly disease," said the Rt. Rev. Jacob Ayeebo, Bishop of Tamale and Executive Director of ADDRO. "This new partnership with AMF is very exciting, as it leverages these relationships and our robust methodology to deliver millions of nets and track our success in reducing malaria."
The rural Northern and Upper West regions have some of the highest malaria prevalence rates among children under age 5, and despite rapid urbanization in and around the capital of Accra, malaria remains endemic year-round. Since 2006, ADDRO has implemented the NetsforLife® methodology in collaboration with the National Malaria Control Program and the Ghana Health Service, with support from Episcopal Relief & Development. The project expansion enabled by AMF will send 9,800 trained local volunteers to reach nearly 1 million households, educating communities about malaria, distributing mosquito nets and ensuring follow-up for 2.5 years after distribution.
"During the last ten years of testing and improving our model, NetsforLife® has shown that preparing communities through education and then regularly following up after net distribution dramatically increases the correct and consistent use of mosquito nets, which is key in preventing malaria," said Abagail Nelson, Senior Vice President for Episcopal Relief & Development. "Trained local volunteers will follow up with participating households every six months for the duration of the program, ensuring net use and maintenance and providing education on other integrated health topics such as diarrhea and pneumonia."
In addition to household net use surveys, the program will work with district health management teams to gather monthly numbers of malaria cases, in order to track changes in rates of illness and access of health services. A mobile data entry system using smart phones will be piloted in one district and later implemented more widely if feasible.
"We are pleased to support the work being done by Episcopal Relief & Development and ADDRO in conjunction with the health authorities in Ghana," said Rob Mather, CEO of Against Malaria Foundation. "AMF's focus is on transparent, accountable net distributions and follow up. Episcopal Relief & Development and ADDRO have been working hard to help make this happen in Ghana, and we are looking forward to seeing the results.''
| | |
| --- | --- |
| | For over 75 years, Episcopal Relief & Development has served as a compassionate response to human suffering in the world. The agency works with more than 3 million people in nearly 40 countries worldwide to overcome poverty, hunger and disease through multi-sector programs, using the Sustainable Development Goals (SDGs) as a framework. An independent 501(c)(3) organization, it works closely with Anglican Communion and ecumenical partners to help communities create long-term development strategies and rebuild after disasters. episcopalrelief.org |
| | Against Malaria Foundation (AMF) helps protect people from malaria. AMF funds anti-malarial nets and ensures they are distributed and used, and shows donors where their nets go. AMF monitors and reports net use and impact. againstmalaria.com |
---
Header photo courtesy of Harvey Wang for Episcopal Relief & Development