Episcopal Relief & Development Invites Bishops, Deputies and other attendees at 79th General Convention to #ColorOurWorld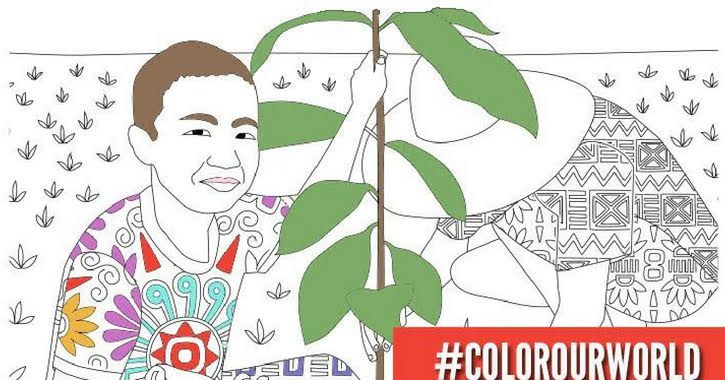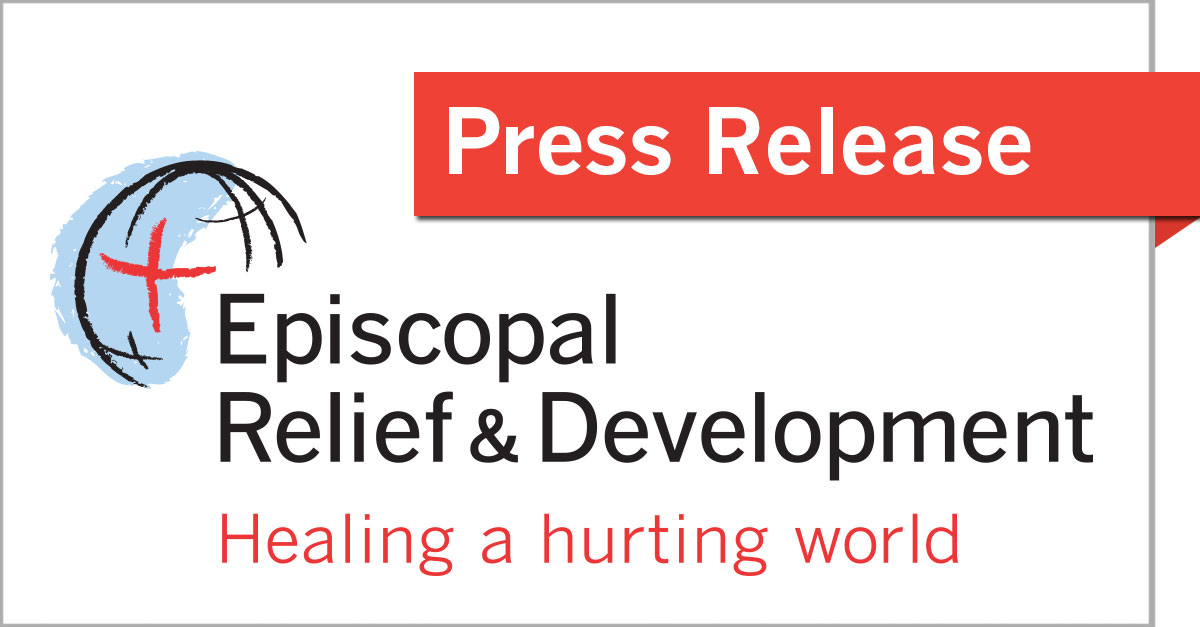 June 27, 2018
New York, NY- Episcopal Relief & Development will use its presence at the 79th General Convention of the Episcopal Church in Austin to thank the Episcopal Church for over 75 years of generous support.
Collaborating with Anglican and ecumenical partners, Episcopal Relief & Development serves more than 3 million people annually. On behalf of the Episcopal Church, it works to facilitate healthier, more fulfilling lives in communities struggling with hunger, poverty, disaster and disease.
"I look forward to seeing Episcopal Relief & Development's many friends, supporters and partners at General Convention," said Rob Radtke, the organization's President & CEO. "Episcopal Relief & Development owes its continued growth to the compassion and generosity of Episcopalians throughout the Church. I am more grateful than I can possibly express."
The agency's booth presence in the General Convention exhibit hall showcases eight-foot tall coloring book panels featuring some of the most memorable images of their worldwide work. Visitors to the booth will be invited to consider the depth of Episcopal Relief & Development's mission by coloring the booth itself. The objective is to provide a fun and meaningful way to engage with the work.
For the first time, Episcopal Relief & Development and the Episcopal Church are inviting attendees to offset the carbon footprint created by their attendance at General Convention. By making a contribution to Episcopal Relief & Development's Climate Fund, Episcopalians and other friends empower the organization's worldwide partners who are implementing climate-smart agriculture, water harvesting and tree planting. For example, for every dollar contributed, one tree can be planted. Those who stop by booth 401 to donate, receive a Green Footprint button made of recycled material to show their support.
"General Convention is a huge endeavor, requiring thousands of people to travel by plane, train and automobile to a place that requires air conditioning, lights and electric-powered equipment so that we can conduct our business in comfort. Hotel rooms and restaurant meals are also responsible for a great deal of carbon production. With one $25 donation to our Climate Fund, we are offering each person the opportunity to offset the carbon of a typical attendee," said Josephine Hicks, the agency's Vice President, Episcopal Church Programs. Anyone can donate online at www.episcopalrelief.org/green.
Episcopal Relief & Development's booth, number 401, is located immediately to the left upon entry to the exhibit hall. Convention attendees are encouraged to stop by to:
Connect with staff and learn about the three key program priorities
Learn how the Episcopal Asset Map can be used as a tool for evangelism
Relax and enjoy free samples of fair trade coffee and chocolate
Receive special giveaways including Color Our World, an Episcopal Relief & Development coloring book
Participate in in-depth post-TEConversations
Offset their carbon footprint from travel to Austin
Visitors to the booth will also have the opportunity to participate in post-TEConversations including:
Faith Communities Uniting to End Violence Against Women And Children, with guest panelists Rachel Carnegie, Co-Director of the Anglican Alliance and Kirsten Laursen Muth, Special Advisor, International Programs, Episcopal Relief & Development, July 6, 12:30 p.m. – 1:15 p.m.
The Episcopal Asset Map as a Tool for Evangelism, with Tamara Plummer, Asset Map Coordinator, Episcopal Relief & Development, July 7, 1:15 p.m. – 2:00 p.m.
Convention attendees are invited to stop by the booth to relax and enjoy free samples of fair trade coffee and chocolate from the organization's partner, Equal Exchange. Operating in a manner aligned with Episcopal Relief & Development's asset-based methodology, Equal Exchange pays their partner farmers with above-market prices for crops so they can invest in community and educational programs. Sample-sized pours of the lightly roasted African Roots, the dark roast Love Buzz, a full city roast, Organic Breakfast Blend and a medium decaf will be available as well as a variety of chocolates.
Special opportunities and programs will be shared on social media throughout General Convention, and all Episcopalians and friends are welcome to join the conversation using hashtags #EpiscopalRelief and #ColorOurWorld.
"Episcopal Relief & Development's presence at General Convention, both in person and virtually, gives us an opportunity to thank our friends and supporters and invite them to connect more deeply with our work," said Josephine Hicks. "We deeply appreciate the generous support of Episcopalians, congregations and dioceses. We look forward to saying 'thank you' in person and learning how we can partner with them in responding to Jesus' call in Matthew 25."
For over 75 years, Episcopal Relief & Development has served as a compassionate response to human suffering in the world. The agency works with more than 3 million people in nearly 40 countries worldwide to overcome poverty, hunger and disease through multi-sector programs, using the Sustainable Development Goals (SDGs) as a framework. An independent 501(c)(3) organization, it works closely with Anglican Communion and ecumenical partners to help communities create long-term development strategies and rebuild after disasters.