Episcopal Relief & Development Matching Gift Challenge Celebrates 75th Anniversary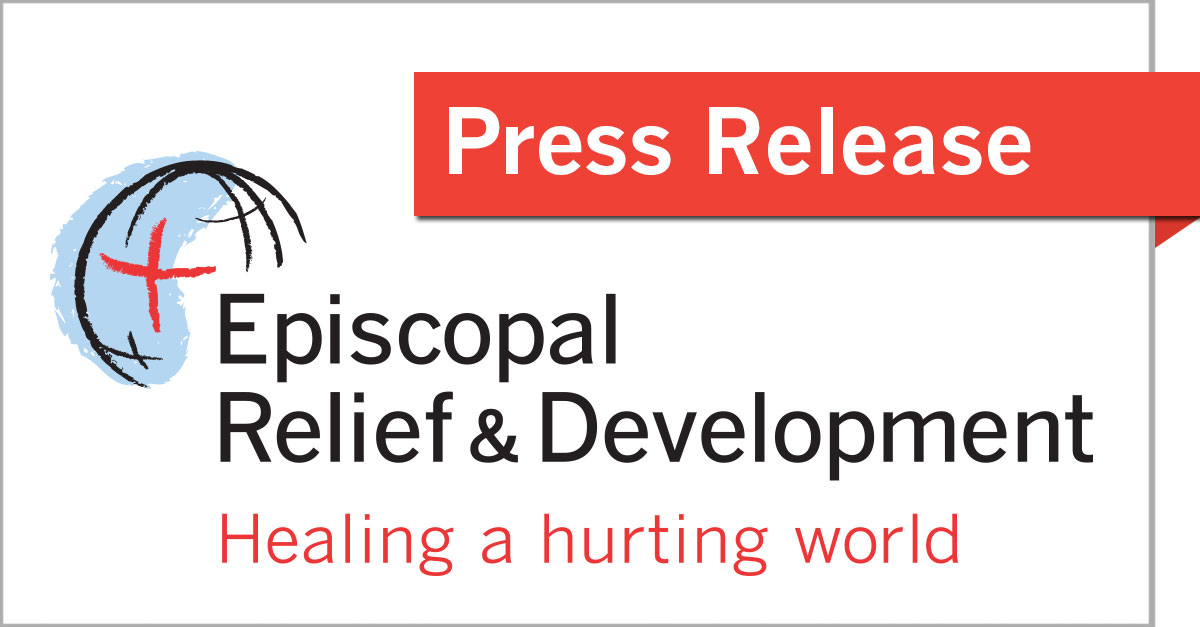 October 29, 2015
Episcopal Relief & Development supporters have the opportunity to double their impact and unlock $750,000 in matching funds to help the organization reach its 75th Anniversary fundraising goal and expand its programs worldwide.
With matching funds generously provided by a group of dedicated Episcopal Relief & Development donors, any contribution made during the 2015 Matching Gift Challenge will be matched, dollar-for-dollar, up to a total match amount of $750,000. This includes contributions through Gifts for Life, Episcopal Relief & Development's alternative giving catalog, and monthly donations scheduled during the Challenge period.
"I am thrilled and grateful that we are able to offer a $750,000 75th Anniversary match due to the generosity of a group of special donors who care deeply for the work we do around the world," said Joy Shigaki, the organization's Senior Director of Advancement. "As we look to reach our $7.5 million goal for the campaign, we invite our friends, supporters and congregatios to help us get to the finish line. This is a wonderful way to invest in the organization's future and double your impact."
During the 75th Anniversary Celebration, Episcopal dioceses, schools and groups embarked on grassroots efforts to raise awareness and support for the organization's life-giving programs. As of October 2015, these campaigns and donations from many committed individuals had generated $6.3 million, or 84% of the total $7.5 million goal, to strengthen programs that touch the lives of more than 3 million people each year.
"I invite all Episcopalians to commemorate our collective legacy of healing a hurting world through our special anniversary year," said Rob Radtke, the organization's President. "I am so grateful for the meaningful support we have received over the years, which has allowed us to do transformative work with our local partners, creating thriving, connected communities around the world."
During the 2015 Matching Gift Challenge, matching is automatically activated when a contribution is made – online, via mail or by phone – to one of the organization's listed funds. The matching amount for all donations goes to the 75th Anniversary Fund, enabling Episcopal Relief & Development to respond to needs where they are greatest.
To have a gift matched, simply make a donation between now and December 31. Click here to donate online, or call 1.855.312.HEAL (4325). Gifts can also be mailed to Episcopal Relief & Development, PO Box 7058, Merrifield, VA 22116-7058.
Episcopal Relief & Development works with more than 3 million people in nearly 40 countries worldwide to overcome poverty, hunger and disease through multi-sector programs that utilize local resources and expertise. An independent 501(c)(3) organization, Episcopal Relief & Development works closely with Anglican Communion and ecumenical partners to help communities rebuild after disasters and develop long-term strategies to create a thriving future. In 2015, the organization joins Episcopalians and friends in celebrating 75 Years of Healing a Hurting World.