Episcopal Relief & Development Responds to Earthquakes in Mexico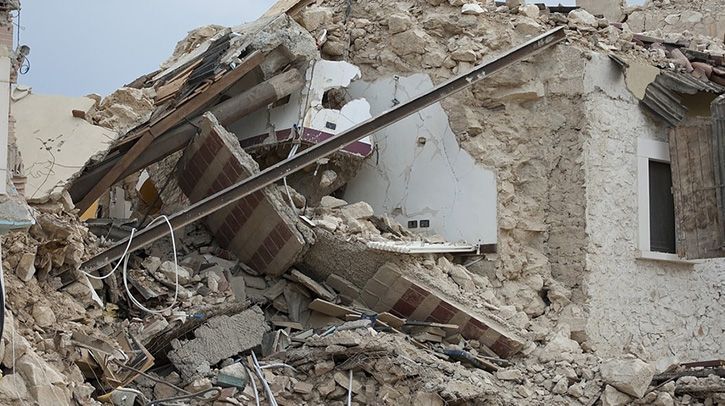 ---
November 21, 2017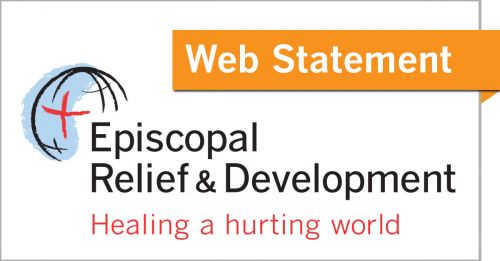 Providing Ongoing Assistance in Mexico
Episcopal Relief & Development supports relief and recovery efforts in Mexico in partnership with the Anglican Dioceses of Southeastern Mexico and Cuernavaca following two devastating earthquakes in September 2017.
The first earthquake hit Mexico on September 7 with its epicenter located in Chiapas and Oaxaca, striking with a magnitude of 8.2 on the Richter scale. Approximately 100 people lost their lives, thousands were left homeless and many homes and business were damaged or destroyed. Several areas, including Juchitan, Ixaltepec and Santa Maria Xadani, lost 80% of their buildings and infrastructure.
The impacted dioceses are coordinating with local authorities to provide food, water and hygiene items, including toothpaste, soap and first aid kits, for approximately 250 families. Tin roofing and other construction materials are also being provided so that homes can be repaired or rebuilt.
The second earthquake struck the central part of Mexico on September 19, resulting in the loss of 370 lives and more than 200 collapsed buildings. The epicenter of the quake was located in the towns of Ixcamilpa and Pilcaya in the state of Puebla. Episcopal Relief & Development and local church partners continue to provide food, clothing and medical supplies as well as tools and materials for repairing and rebuilding homes.
Donations to the International Disaster Response Fund will help Episcopal Relief & Development support people impacted by the earthquakes in Mexico.
---
September 20, 2017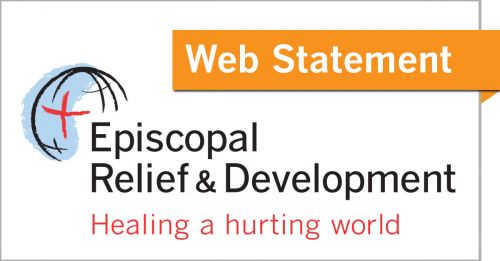 Episcopal Relief & Development Responds to Earthquakes in Mexico
Episcopal Relief & Development has reached out to church partners after a 7.1 magnitude earthquake rocked the central part of Mexico on Tuesday, September 19, causing major damage and destruction in Mexico City, Oaxaca, Guerrero, Morelos and Puebla. It struck on the 32nd anniversary of an earthquake that killed over 5,000 people in 1985.
Dozens of buildings collapsed, including two schools, with over 200 deaths reported and leaving thousands trapped under the rubble. Rescue efforts were hampered by 23 aftershocks throughout the region as rescue efforts by police, firefighters, the military and volunteers work desperately to search for survivors. Over 4.6 million people are left without power and shelters have opened in several common spaces in affected areas.
This is the second major earthquake to hit Mexico this month. On September 7, an 8.2 magnitude quake caused approximately 100 deaths and damaged and destroyed hundreds of homes and buildings in Oaxaca and Chiapas.
Episcopal Relief & Development is coordinating with church partners to provide emergency assistance. The organization has been in contact with Bishop Benito Juarez-Martinez of the Anglican Diocese of Southeastern Mexico since the first earthquake struck. At that time, the diocese requested food, water and reconstruction materials to help 300 families in Oaxaca and Chiapas. As a result of the second quake, critical needs of the impacted communities are being reassessed and new areas of response added.
Please pray for affected families and communities in Mexico and for our church partners who are caring for those in need.
Donations to the International Disaster Response Fund will help Episcopal Relief & Development support people impacted by these two earthquakes in Mexico.
Prayer for Preparedness and Response
O God, our times are in your hand. In the midst of uncertainty lead us by your never-failing grace as we seek to be agents of healing and hope. Walk with us through difficult times; watch over us in danger; and give to us a spirit of love and compassion for those who suffer and mourn. And finally remind us that you have promised never to leave us so that even in the valley of the shadow of death your love may be felt, through Jesus Christ our Lord. Amen.
— The Rev. Lyndon Harris, from the Episcopal Diocese of New York disaster preparedness plan
For over 75 years, Episcopal Relief & Development has served as a compassionate response to human suffering in the world. The agency works with more than 3 million people in nearly 40 countries worldwide to overcome poverty, hunger and disease through multi-sector programs, using the Sustainable Development Goals (SDGs) as a framework. An independent 501(c)(3) organization, it works closely with Anglican Communion and ecumenical partners to help communities create long-term development strategies and rebuild after disasters.