Episcopal Relief & Development Supports SUDRA's Response to Unrest in South Sudan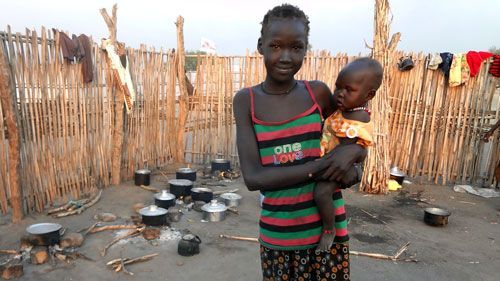 Episcopal Relief & Development supported its partner SUDRA in providing for the immediate needs of 220 families displaced by violence in mid-July and sheltering on Cathedral grounds in Juba.
---
Nagulan Nesiah of Episcopal Relief & Development said: "We continue to pray for and be inspired by the work of the church. Despite facing hardships, with many of the staff themselves displaced, they continue to be a witness to Christ's Love in serving their neighbours. This most recent effort not only addresses the humanitarian needs in the areas generating media attentions, but also focuses on more isolated areas the church has identified through their grassroots network"
Read the full update from Anglican Alliance
---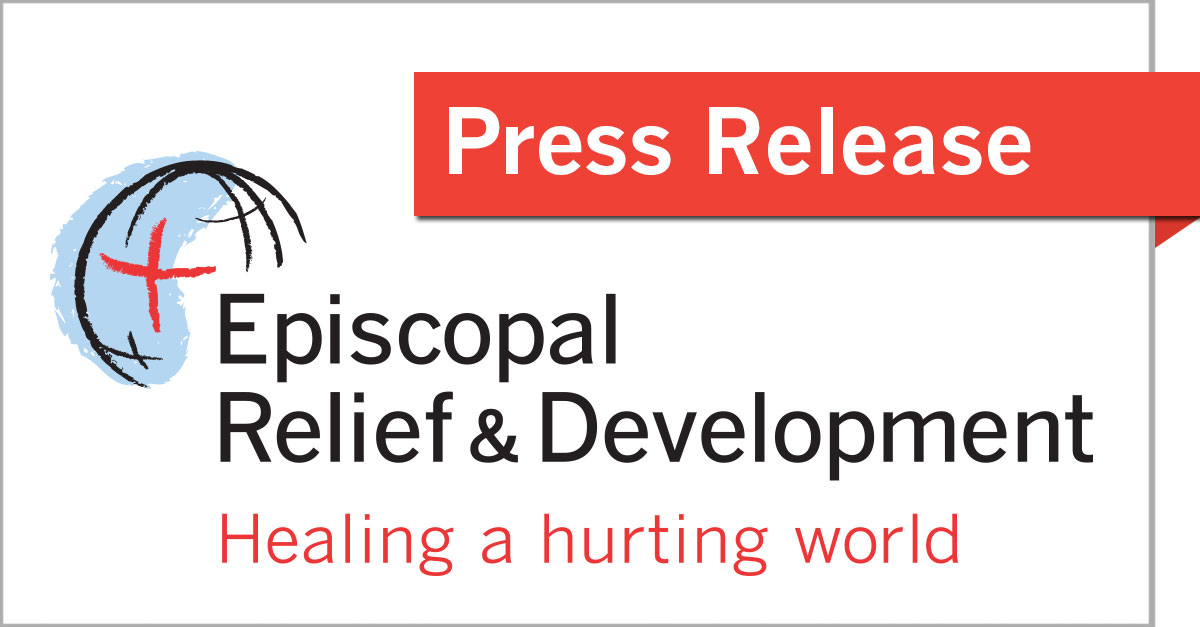 Episcopal Relief & Development is supporting the emergency response of the Episcopal Church of South Sudan & Sudan through its humanitarian arm, SUDRA (the Sudanese Development and Relief Agency). SUDRA is providing for the immediate needs of approximately 220 households taking refuge on Cathedral grounds after fighting erupted in the South Sudanese capital of Juba on July 7.
"It is devastating to hear that the fragile stability in South Sudan is once again threatened by factional violence, and we are praying for our church partners there as they respond to offer shelter and aid, even as some of their staff are also displaced," said Nagulan Nesiah, Episcopal Relief & Development's Senior Program Officer for Disaster Response and Risk Reduction. "We strongly hope that the clashes will end peacefully and that people will be able to resume the long work of rebuilding their lives and nation."
Episcopal Relief & Development has a long-term partnership with SUDRA, spanning the years before and after the independence referendum in 2011. During the sustained period of violence from late 2013 through early 2014, the organization worked with SUDRA and Anglican Communion partners on a multi-stage response to meet the critical needs of displaced people and support long-term economic and agricultural recovery efforts.
The most recent unrest has sparked concerns about a return to civil war, as over 100 people were killed between the outbreak of fighting on July 7 and the cease-fire on July 11. Reuters reports: "The events mirror those of December 2013, when a two-year civil war began after [Vice President Riek] Machar, sacked from his post as [President Salva] Kiir's deputy, withdrew his forces from Juba and launched a full-scale insurgency."
Humanitarian group the International Rescue Committee estimates that between 50,000 and 100,000 people were killed in the conflict between December 2013 and November 2014 alone, while still more died of malnutrition and outbreaks of malaria and cholera. An estimated 2.3 million people were displaced during the conflict, according to UN OCHA.
Of the most recent outbreak, Al Jazeera writes: "A peace agreement signed in August [2015] collapsed and fighting continues in many parts of the country, despite both leaders joining a unity government two months ago."
As of July 12, there were over 40,000 displaced people seeking refuge in Juba, according to Episcopal Relief & Development's local contacts.
"The area around the Cathedral was one of the hot spots over the weekend, but the Cathedral itself is able to provide some security to about 1,000 people who are sheltering there," Nesiah said. "We are keeping the Church and SUDRA in our thoughts and stand ready to offer additional assistance as needed."
Please donate to the International Disaster Response Fund to support Episcopal Relief & Development's response to the conflict in South Sudan and other global emergencies.
For over 75 years, Episcopal Relief & Development has served as a compassionate response to human suffering in the world. The agency works with more than 3 million people in nearly 40 countries worldwide to overcome poverty, hunger and disease through multi-sector programs, using the Sustainable Development Goals (SDGs) as a framework. An independent 501(c)(3) organization, it works closely with Anglican Communion and ecumenical partners to help communities create long-term development strategies and rebuild after disasters.