Episcopal Relief & Development Welcomes New Vice President for Advancement To Lead Fundraising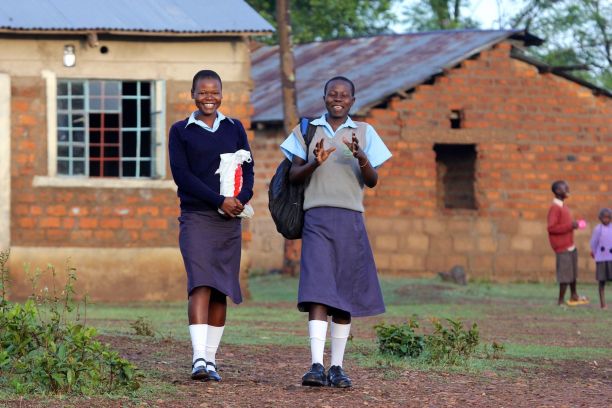 October 26, 2017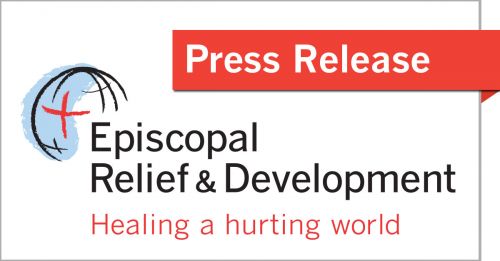 Episcopal Relief & Development Welcomes New Vice President for Advancement To Lead Fundraising
Episcopal Relief & Development welcomed Betsy Deisroth as its Vice President for Advancement in September 2017.
In this new position, Deisroth is responsible for advancing the organization's mission to empower communities as they seek lasting solutions that overcome poverty, disaster and disease around the world. She oversees the staff responsible for raising resources necessary to support Episcopal Relief & Development's strategic priorities over the next several years.
"We are excited to have Betsy join our dedicated team," said Esther Cohen, Chief Operating Officer of Episcopal Relief & Development. "She has an extraordinary background and her insight, expertise and vision will advance our mission and provide guidance at a critical time in the life of this organization."
Deisroth's portfolio includes developing fundraising strategies to more deeply engage individuals, family foundations, church partners and others in the philanthropic community who want to invest in the organization's integrated, community-led strategies.
"We are living in extraordinary times. There are so many people struggling to recover and rebuild after the recent hurricanes, fires and other disasters," Deisroth said. "It is an honor to work with Episcopal Relief & Development where gifts have a lasting impact for generations.
"And after responding to several disasters in this short period, I look forward to launching an important part of our annual fundraising, Gifts for Life. These gifts reach vulnerable people and communities around the world who face daily challenges in the fight against poverty, hunger and inequality," continued Deisroth.
Gifts for Life, an alternative giving catalog, is a critical tool for fundraising and engagement efforts with churches and individuals. With more than two dozen gifts to choose from in categories such as "Animals & Agriculture" and "Green Gifts," Gifts for Life provides a way for Episcopalians and other supporters to purchase symbolic gifts such as healthy animals, family gardens and vocational training for women to help communities worldwide, while honoring their friends and loved ones.
"In my experience, giving grows out of relationships and trust. I see how this organization's committed board and talented staff have built such relationships as they lead programs where dignity, faith and compassion drive lasting change," Deisroth said. "As we increase our ability to demonstrate the life-changing impact of our programs, we will grow our financial resources."
Deisroth brings over 30 years of fundraising experience in the nonprofit sector, especially with faith-based groups. As the Director of Development for the American Friends Service Committee, she helped lead a $200 million fundraising campaign and established the organization's major gifts program. She also served as the Vice President of Advancement for The Hunger Project, a nonprofit in New York City, where she increased visibility and resources for their international work to eradicate hunger and empower women leaders.
Gifts for Life items can be purchased online at episcopalrelief.org/gifts and givers can choose either a customizable e-card or an attractive printed card to be sent to the recipient. Orders can also be made over the phone by calling 1.855.312.HEAL (4325) or via mail through the instructions on the catalog or brochure. In addition to printed catalogs and brochures available from Episcopal Marketplace, supporters can download the Advent Toolkit, prayers, activity guides and other digital resources.
To learn more about Episcopal Relief & Development, visit episcopalrelief.org.
For over 75 years, Episcopal Relief & Development has served as a compassionate response to human suffering in the world. The agency works with more than 3 million people in nearly 40 countries worldwide to overcome poverty, hunger and disease through multi-sector programs, using the Sustainable Development Goals (SDGs) as a framework. An independent 501(c)(3) organization, it works closely with Anglican Communion and ecumenical partners to help communities create long-term development strategies and rebuild after disasters.