Joining Hands in Mission on February 22, Episcopal Relief & Development Sunday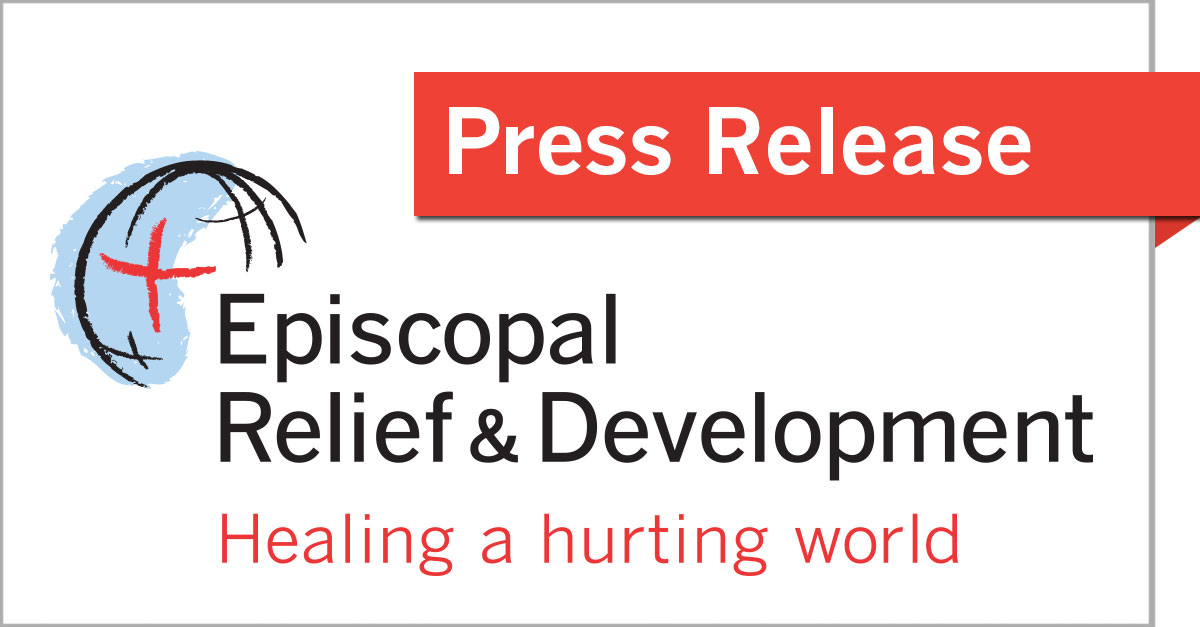 February 3, 2015
Congregations across The Episcopal Church will join hands in mission on Episcopal Relief & Development Sunday, February 22, with prayers, sermons and special offerings to support the organization's work worldwide.
This year's observance has particular significance, as Episcopalians and friends celebrate 75 years of healing a hurting world through the agency's programs and partnerships. Today, Episcopal Relief & Development works with more than three million people each year in nearly 40 countries to strengthen communities and combat poverty, hunger and disease.
"This 75th Anniversary year is a special time to celebrate the dedicated efforts, generous contributions and steadfast prayers of supporters and partners who have made this journey possible," said Rob Radtke, President. "I invite all Episcopalians to join me in holding this organization and its vibrant, global community in prayer, both on Episcopal Relief & Development Sunday and throughout the year."
Five "I Believe" statements provide the core theme for Episcopal Relief & Development Sunday this year, rallying awareness and action in support of clean water, sustainable agriculture, child survival, economic empowerment and strong partnerships for long-term impact. Congregations may focus on a specific program area with downloadable educational and faith formation resources for all age groups, or incorporate the 75th Anniversary Prayers of the People and Collect into their liturgy. Planning guides and bulletin inserts in English and Spanish are available on the organization's website at episcopalrelief.org/Sunday.
In addition, the 75th Anniversary edition of Lenten Meditations provides daily reflections for Ash Wednesday through Easter, and a new prayer resource called "Walk in Love" – based on the Anglican Cycle of Prayer, with personal stories and detailed descriptions from Episcopal Relief & Development's partners and programs – offers weekly devotionals for the entire year.
"Lent is a time of reflection, for renewing our commitment to seeking and serving Christ in all persons and prayerfully considering how to use our own talents and resources to create an abundant shared future," said Sean McConnell, Director of Engagement. "Episcopal Relief & Development seeks to bring Episcopalians and friends into closer relationship with Christ and with one another, as we strive together to build a global community where all God-given gifts are valued and utilized for the good of many."
Lent was designated at the 2009 General Convention as a time to encourage dioceses, congregations and individuals to remember and support the life-saving work of Episcopal Relief & Development. Although the first Sunday in Lent is the official day, congregations may observe Episcopal Relief & Development on any Sunday during the Lenten season.
Lenten resources can be downloaded from episcopalrelief.org/Lent. Printed Lenten Meditations and Walk in Love booklets, as well as hope chests, offering envelopes, prayer cards and other materials, may be ordered from Episcopal Marketplace online or by calling 1.866.937.2772. Orders should be placed by February 10 for delivery to most locations by Ash Wednesday, though expedited shipping is available.
"One of the most inspiring aspects of the 75th Anniversary Celebration is talking with Episcopalians who care deeply about the work we do together and are actively sharing their stories and passion with others," McConnell said. "This year's Episcopal Relief & Development Sunday will be especially meaningful, as we reflect on our legacy of lifting up those most vulnerable and look toward the next 75 years of building community and relationships that support the holistic well-being of all Creation."
Episcopal Relief & Development works with more than 3 million people in nearly 40 countries worldwide to overcome poverty, hunger and disease through multi-sector programs that utilize local resources and expertise. An independent 501(c)(3) organization, Episcopal Relief & Development works closely with Anglican Communion and ecumenical partners to help communities rebuild after disasters and develop long-term strategies to create a thriving future. In 2014-15, the organization joins Episcopalians and friends in celebrating 75 Years of Healing a Hurting World.