Mourning the loss of Bishop Jacob Ayeebo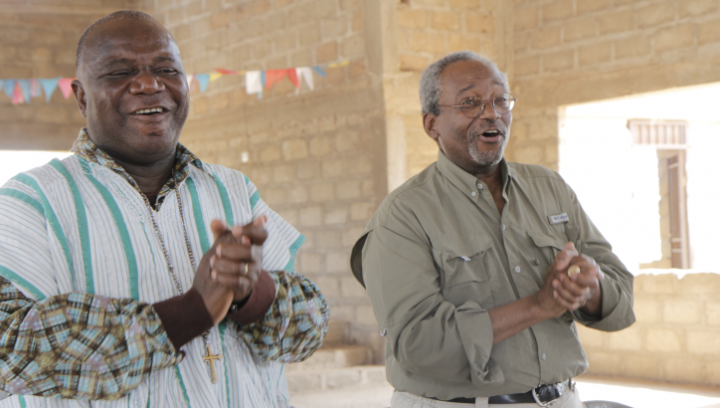 Bishop Jacob Ayeebo of the Anglican Diocese of Tamale with Presiding Bishop Michael Curry at St. James' Anglican Church in Binaba during the Presiding Bishop's Pilgrimage to Ghana in late January of 2017.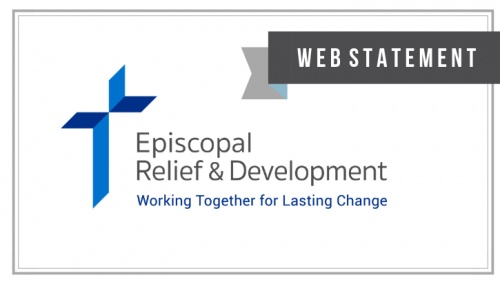 Mourning the loss of Bishop Jacob Ayeebo
February 12, 2019
It is with great sadness that we share news of the sudden loss of the Rt. Rev. Jacob Kofi Ayeebo, the Bishop of the Anglican Diocese of Tamale.
Bishop Jacob, as he was affectionately called, passed away this morning at the office of Anglican Diocesan Development Organization (ADDRO) in Bolgatanga, Ghana.
He was a long-time partner and friend of Episcopal Relief & Development. He and his colleagues collaborated with our staff on integrated programs addressing poverty and disease in communities in the Upper East Region of the country.
We will always remember Bishop Jacob's warmth and friendship.
Please join us as we offer our prayers and deepest condolences to his family, the ADDRO staff and everyone in the Anglican Diocese of Tamale.
Give rest, O Christ, to your servant with your saints, where sorrow and pain are no more, neither sighing, but life everlasting.
Rest eternal grant to Jacob, O Lord; And let light perpetual shine upon him. May his soul, and the souls of all the departed, through the mercy of God, rest in peace. Amen.