Celebrating One Year of ONE THOUSAND DAYS OF LOVE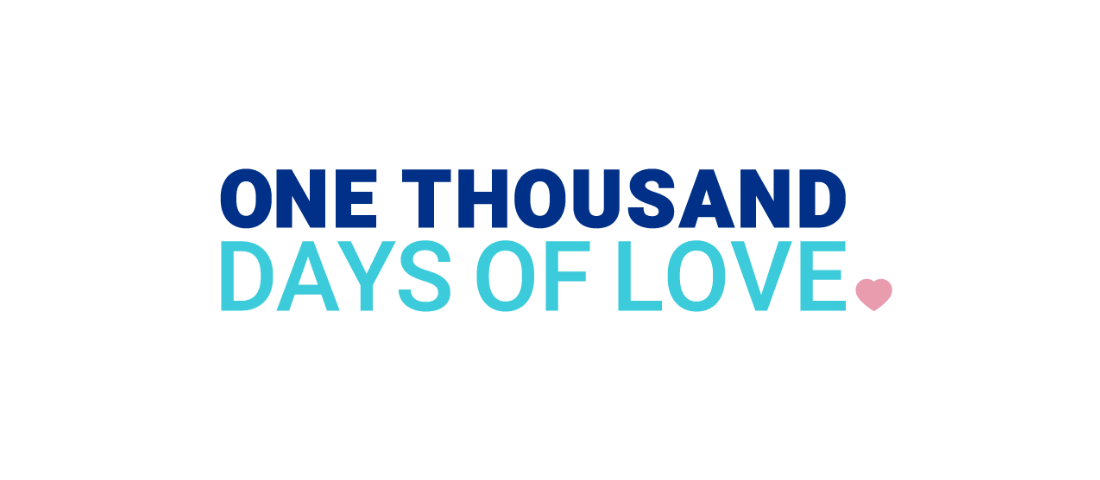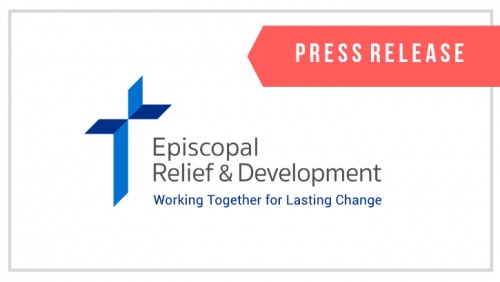 Episcopal Relief & Development Celebrates One Year of the ONE THOUSAND DAYS OF LOVE Campaign by Debuting New Digital Resources
Press Release
September 24, 2020
Episcopal Relief & Development celebrates one year of ONE THOUSAND DAYS OF LOVE by debuting new digital Advent and worship resources, as well as other toolkits for churches and supporters to use together or individually. ONE THOUSAND DAYS OF LOVE is a three year, $3 million grassroots Church-wide fundraising campaign dedicated to expanding the organization's global programs improving the lives of children up to age six.
"The COVID-19 pandemic had many churches and events move to worship and engage with each other online," said Chad Brinkman, Campaign Director, Episcopal Relief & Development. "Knowing this, we have adapted ONE THOUSAND DAYS OF LOVE to be more virtual, creating resources and tools that people can use from home to continue, either individually or with their congregation online, to support Episcopal Relief & Development's work with children."
As the Church-wide campaign moves into its second year, the organization is debuting new digital resources such as:
"As a rector, the Advent materials that have been designed for the ONE THOUSAND DAYS OF LOVE campaign are such a gift," said the Rev. Steven Paulikas, Rector, All Saints' Episcopal Church Park Slope. "A ready-to-use set of resources like this is so useful for me and my congregation to be able to engage with Episcopal Relief & Development in a purposeful way throughout Advent."
On World Kindness Day, November 13, Episcopal Relief & Development is also calling on supporters to take part in a Day of LOVE through acts of love and social media posts and by learning more about the ONE THOUSAND DAYS OF LOVE campaign. Learn more about how to participate at www.episcopalrelief.org/day-of-love.
"When the pandemic struck, we paused the campaign to evaluate how we could best continue in the new primarily digital environment, continued Brinkman. "It is our hope that these new resources will enable churches and individuals to continue to meaningfully participate in ONE THOUSAND DAYS OF LOVE without having to leave their homes."
In its first year, the ONE THOUSAND DAYS OF LOVE campaign engaged 102 dioceses across The Episcopal Church and received over 4,000 gifts, raising over $600,000. This support has enabled the purchase of bicycles for Early Childhood Development (ECD) volunteers, the provision of mosquito nets and other health support to children and their caregivers, and the expansion of the organization's work with children that have special needs. Donations have also gone towards care for mothers and newborns, improving food security for young students, expanding access to clean water, and supporting the growth of savings and loan groups, primarily with women, to build their families' economic stability.
"This past year has been extremely challenging for many of our supporters," said Robert W. Radtke, President and CEO of Episcopal Relief & Development. "I am deeply grateful for the generosity of the churches, dioceses and individuals who have continued to support ONE THOUSAND DAYS OF LOVE and Episcopal Relief & Development's work with children, which is needed now more than ever, in vulnerable communities around the world."
Research shows that the first 1,000 days for children are critical in setting a foundation that affects their ability to grow, learn and thrive over their entire lives. Around the world, 155 million children under five are stunted due to inadequate nutrition and health care. Episcopal Relief & Development works with communities to ensure that children have access to food, clean water, quality health care and essential nurture for every child's development.
To learn more about ONE THOUSAND DAYS OF LOVE or to make a donation, visit click here.
For over 75 years, Episcopal Relief & Development has been working together with supporters and partners for lasting change around the world. Each year the organization facilitates healthier, more fulfilling lives for more than 3 million people struggling with hunger, poverty, disaster and disease. Inspired by Jesus' words in Matthew 25, Episcopal Relief & Development leverages the expertise and resources of Anglican and other partners to deliver measurable and sustainable change in three signature program areas: Women, Children and Climate.