Supporting the Episcopal Diocese of Jerusalem & the Middle East after the explosion in Beirut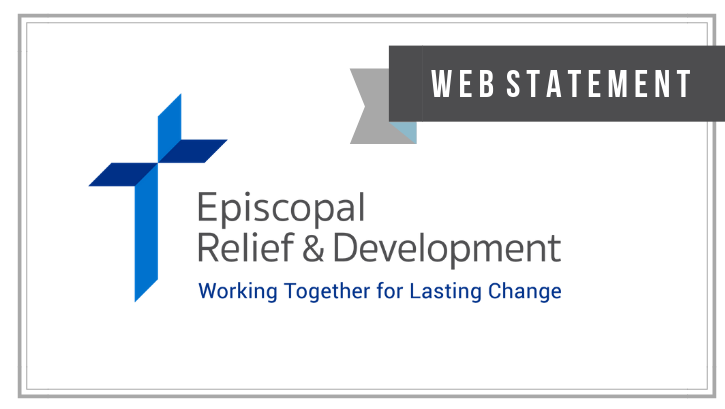 Supporting the Episcopal Diocese of Jerusalem & the Middle East after the explosion in Beirut
Web Statement
August 6, 2020
Episcopal Relief & Development, in collaboration with the Anglican Alliance, is in discussion to accompany the Episcopal Diocese of Jerusalem & the Middle East to provide humanitarian assistance in response to the explosion in Beirut, Lebanon.
On Tuesday, August 4, 2020, an explosion rocked Beirut, injuring over 5,000 people and killing at least 137. More than 300,000 people have been displaced from their homes.
Episcopal Relief & Development is also coordinating with the Anglican Alliance on a potential diocesan response to populations particularly vulnerable to COVID-19.
"Marginalized communities in the greater Beirut area were already struggling with the impact of COVID-19 and the ongoing economic crisis," said Nagulan Nesiah, Senior Program Officer, Disaster Risk and Reduction, Episcopal Relief & Development. "We stand ready to support our partners as they respond to provide targeted humanitarian aid in the wake of the explosion."
Please pray for everyone impacted by this crisis. To support Episcopal Relief & Development's response to the explosion and other international disasters, please consider making a donation.
For over 75 years, Episcopal Relief & Development has been working together with supporters and partners for lasting change around the world. Each year the organization facilitates healthier, more fulfilling lives for more than 3 million people struggling with hunger, poverty, disaster and disease. Inspired by Jesus' words in Matthew 25, Episcopal Relief & Development leverages the expertise and resources of Anglican and other partners to deliver measurable and sustainable change in three signature program areas: Women, Children and Climate.