Responding to Tornadoes in Georgia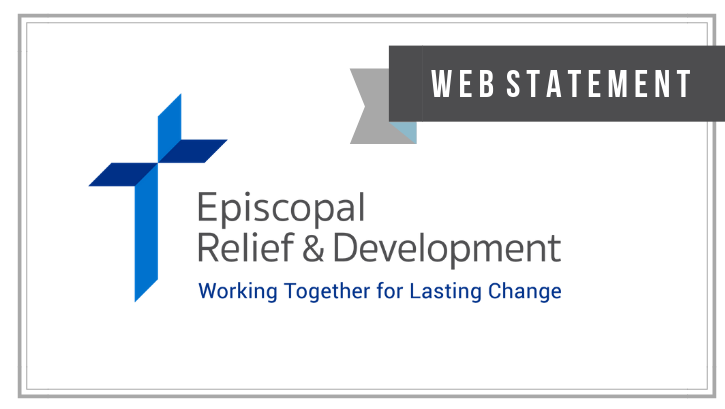 Responding to Tornadoes in Georgia
Web Statement
April 21, 2021
Episcopal Relief & Development is supporting the Episcopal Diocese of Atlanta as it provides assistance to marginalized communities that were disproportionately affected by the deadly tornado last month in Newnan, GA.
On March 25, 2021, an E4 tornado, only the tenth recorded in Georgia since 1950, tore through Newnan, GA, devastating a 16-block area with winds of over 170 mph. 140 homes have significant damage and 93 were completely destroyed, displacing over 300 people.
With Episcopal Relief & Development's support, the Diocese of Atlanta, working through St. Paul's Episcopal Church, is coordinating efforts with local churches, such as Newnan Presbyterian Church and Newnan Chapel United Methodist Church, and other organizations to distribute aid to vulnerable individuals and families in the Chalk Level neighborhood. Volunteers are distributing gift cards for groceries and gasoline, cleaning supplies and clothing. They are following strict COVID-19 protocols to reduce the potential spread of the coronavirus. The diocese is also offering direct financial assistance for utility bills.
"Many individuals and families were already experiencing the economic effects of the COVID-19 pandemic," said Katie Mears, Senior Director, US Disaster Program, Episcopal Relief & Development. "It is heartening to see the local coordination of churches and other organizations to meet needs in the wake of this tornado."
Please continue to pray for all those impacted by the March tornado. Learn more about Episcopal Relief & Development's US Disaster Program.
For 80 years, Episcopal Relief & Development has been working together with supporters and partners for lasting change around the world. Each year the organization facilitates healthier, more fulfilling lives for more than 3 million people struggling with hunger, poverty, disaster and disease. Inspired by Jesus' words in Matthew 25, Episcopal Relief & Development leverages the expertise and resources of Anglican and other partners to deliver measurable and sustainable change in three signature program areas: Women, Children and Climate.