Responding as Hurricane Florence Makes Landfall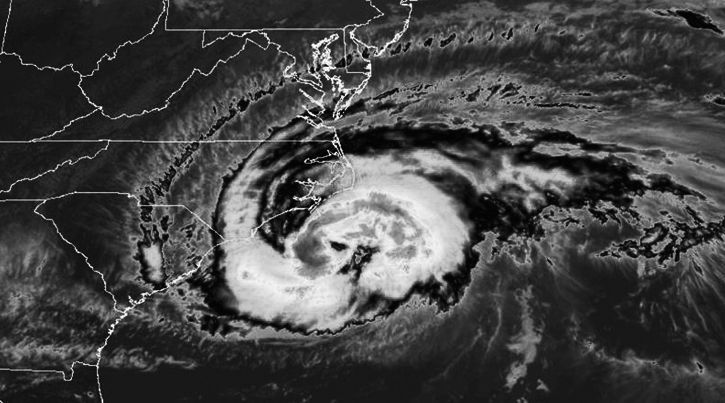 Responding As Hurricane Florence Makes Landfall
Episcopal Relief & Development continues to support dioceses located in the path of Hurricane Florence as they mobilize to respond to the needs of affected communities.
Florence, battering the North Carolina coast with blinding rain and fierce winds, made landfall on Friday morning and is expected to bring "life-threatening storm surge and rainfall" according to the National Hurricane Center. Approximately 200 people were rescued from flooded homes overnight. More than 400,000 people have lost power in the state. According to local authorities, more than 4,500 people have checked into shelters in South Carolina, and 126 shelters have been opened in North Carolina for about 12,000 people.
Episcopal Relief & Development is partnering with dioceses in the impacted area to equip congregational and diocesan leadership with critical tools and resources as they prepare to serve the most vulnerable communities impacted by the storm. Activities include:
Holding daily coordination calls with leaders and staff from impacted dioceses to assist them in actively preparing for the possibility of a significant response to Florence
Leading online trainings in both English and Spanish to prepare clergy to swiftly assess their communities' immediate needs and effectively respond
Partnering with many impacted dioceses to activate AlertMedia, a cloud-based mass messaging system that was successfully used after Hurricane Harvey and Irma to enable the dioceses to communicate with staff and congregational leaders to share information and assess needs.
"We are heartened to see our church partners join together as they prepare to meet urgent needs in these early days," said Katie Mears, Senior Director for Episcopal Relief & Development's US Disaster Program.
Many of the communities in Florence's path were impacted by Hurricane Matthew in 2016, and the recovery process from that storm continues. One of the lessons from Matthew was the devastating impact that these storms can have on particularly vulnerable communities where at-risk populations can lose not only their homes but their sources of income as well. Episcopal Relief & Development is collaborating with affected dioceses in East Carolina and North Carolina as they begin planning how to help those most in need. Together, the US Disaster team and diocesan leaders are assessing how to support these communities with critical supplies including food and clean water.
Please continue to pray for those impacted by Hurricane Florence. Donations to the Hurricane Relief Fund will help Episcopal Relief & Development respond to this crisis. Church bulletins inserts can be found here.
For over 75 years, Episcopal Relief & Development has been working together with supporters and partners for lasting change around the world. Each year the organization facilitates healthier, more fulfilling lives for more than 3 million people struggling with hunger, poverty, disaster and disease. Inspired by Jesus' words in Matthew 25, Episcopal Relief & Development leverages the expertise and resources of Anglican and other partners to deliver measurable and sustainable change in three signature program areas: Women, Children and Climate.