SUDRA Responds to Displaced Residents of Abyei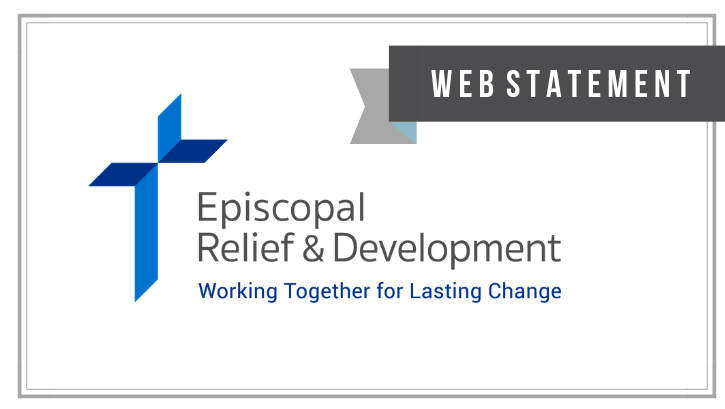 Latest Updates:
7/22: Sudan Episcopal Church offers shelter, advocacy for people of disputed region of Abyei (ENS)
7/18: Letter of Thanks from Sudanese Archbishop, the Most Rev. Daniel Deng Bul
7/10: South Sudan Episcopalians celebrate birth of their new nation (ENS)
---
Letter of Thanks from Sudanese Archbishop, the Most Rev. Daniel Deng Bul
"On behalf of the Episcopal Church of the Sudan, I thank and congratulate all the people, organisations and governments who stood by southerners throughout the long years of war and suffering. On Saturday 9 July we all reached the Promised Land. This great achievement has now launched our new nation."
---
May 27, 2011
The Sudanese Relief & Development Agency (SUDRA), the relief and development arm of the Episcopal Church of Sudan (ECS) and the local partner of Episcopal Relief & Development, is providing emergency relief packages and health services to internally displaced Southern Sudanese from the Abyei region.
An estimated 28,000 people have fled Abyei since Northern forces invaded Abyei town on May 21, in contravention of a peace agreement that prohibited both Northern and Southern armed forces from operating in the area. The Joint Integrated Unit, made up of both Northern and Southern soldiers, is attempting to provide security in Abyei, but the situation there remains precarious.
According to reports, 20,000 internally displaced people (IDPs) from Abyei are currently staying in Turalei, up to 4,000 are in Mayen Abun and as many as 4,500 are in Wunrock. These three sparsely-populated towns lie far enough away from Abyei that the current unrest is not expected to spread there, but local infrastructure is not sufficient to support the large and rapid influx of people. Most of Abyei's IDPs are reported to be living in makeshift camps or taking shelter under trees. There is minimal access to food, clean water, sanitary latrines and medical attention.
Because of the security situation in the area, many NGOs and international agencies that would normally provide aid have not been able to do so. However, SUDRA has remained present on the ground and is preparing to launch a response that will provide emergency supplies and health care to approximately 2,500 families.
With support from Episcopal Relief & Development, SUDRA will be providing food and other items to families in the three towns that have absorbed IDPs from Abyei. Food aid will include rations of corn meal, beans, oil, salt, and canned milk for young children. Locally-sourced cooking utensils will also be distributed. Plastic sheeting and blankets for shelter will be provided, as well as mosquito nets to prevent malaria. Clean water will be made available through the distribution of water filters and the digging of six wells in the camps. Emergency health services will be provided, with a special focus on women and children affected by the conflict.
SUDRA's plan for emergency relief for IDPs from Abyei has a proposed timeline of three months, but John Sebit Diseremo, the organization's General Manager, wrote: "Our work will continue until the situation becomes calm. And afterward we will try to help these victims rebuild their homes." Both SUDRA and the ECS have deep roots in communities throughout Sudan and the newly independent state of South Sudan, and a strong track record of commitment to long-term development in these places.
"Our partners in Sudan are core supports of civil society in communities throughout the North and South," said Nagulan Nesiah, Program Officer for Episcopal Relief & Development, "and in recent years, their aid to refugees and IDPs has been crucial in preventing a humanitarian crisis. One of SUDRA's strengths is that instead of having to mobilize and go to communities in need, they are often already there. We are grateful for our partnership with the ECS and SUDRA, and stand by them in this challenging time."
To support the relief efforts of the ECS and SUDRA, please donate to the Sudan Fund.