World Malaria Day 2015: NetsforLife® Doubles Malaria Net Total, Expands Volunteer Capacity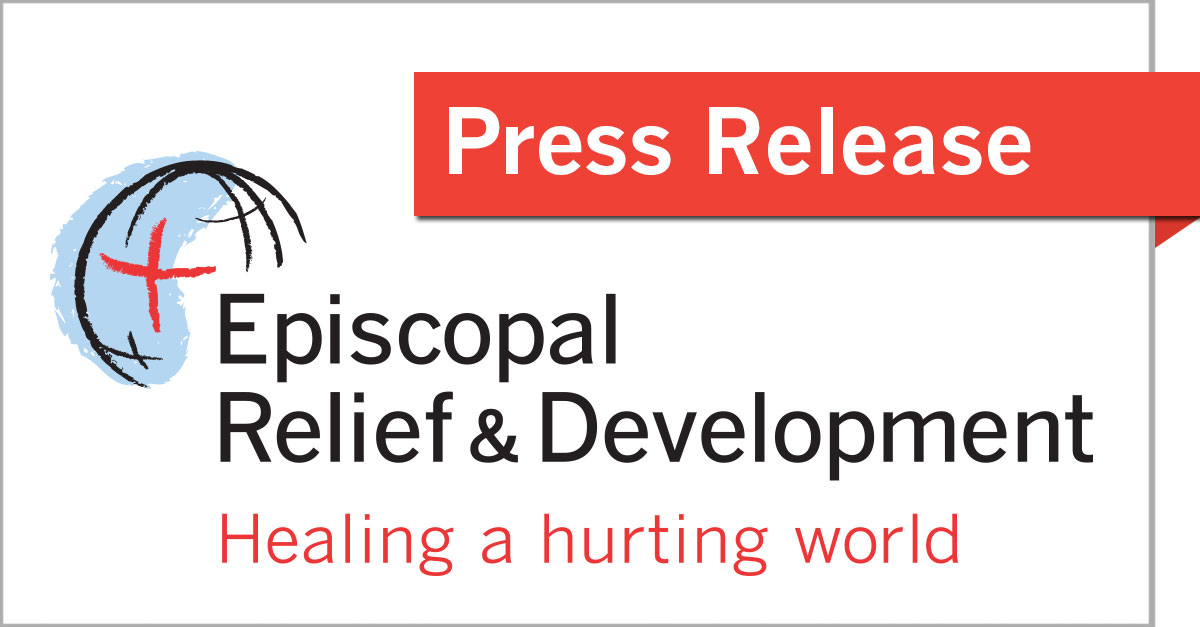 April 23, 2015
In 2014, Episcopal Relief & Development's NetsforLife® program partnership doubled the number of long-lasting insecticidal nets (LLINs) distributed since the program's inception in 2006, helping to bring malaria protection to new communities and replace worn-out nets from previous distributions.
Between 2006 and 2013, trained local volunteers known as Malaria Control Agents (MCAs) delivered and installed 11.3 million nets across sub-Saharan Africa. In 2014 alone, MCAs in 12 countries promoted and tracked the installation of more than 10.6 million nets – double last year's goal – bringing the total to almost 22 million.
"The key to NetsforLife®'s success is working through Anglican Communion and other faith groups to train a network of skilled, committed volunteers who educate and equip their communities to prevent malaria," said Shaun Walsh, NetsforLife®'s Senior Director. "Since 2006, the program has trained an amazing 111,000 volunteers in countries across sub-Saharan Africa, who have collectively reached more than 41 million people in some of the most remote areas on the globe. Our evidence-based approach has reduced malaria cases by up to 45% in participating communities, leading five countries to adopt the NetsforLife® hang-up approach as national net distribution policy"
The NetsforLife® methodology, implemented in collaboration with host governments and through faith-based networks, has three parts: education, installation and follow-up. Communities select MCAs to receive training on key prevention and awareness-raising methods, and MCAs deliver targeted malaria messaging before, during and after net distribution in order to maintain a "net culture" where nets are valued and their use is the norm. Periodic follow-up visits, to check the condition of the nets and gather information on potential or confirmed malaria cases, help ensure that the nets are maintained or replaced as necessary in order to sustain the gains made so far against the deadly disease.
"It used to be that a child died every 30 seconds from malaria, and now it is down to one every minute, but that still means more than 430,000 preventable child deaths – and 90% of these are in Africa," said Gifty Tetteh, Strategic Outreach Officer for NetsforLife®. "We need sustained efforts to ensure that malaria does not regain any footing, so to improve child health more broadly MCAs in several countries are already including general health checks when they visit homes to see about the nets. Thanks to NetsforLife®, an estimated 112,235 children are alive today who would have died from malaria, and I am excited that our volunteers are seeing larger opportunities to help families keep their little ones growing strong."

According to the World Health Organization, three of the greatest health threats to children in sub-Saharan Africa currently are malaria, diarrhea and pneumonia. Addressing these concerns in a cohesive strategy is essential; therefore, in five countries, Episcopal Relief & Development is leveraging local faith-based networks and NetsforLife® volunteers to expand maternal and child health programming through an approach called iCCM (Integrated Community Case Management). Select MCAs receive additional training, along with kits containing testing and treatment supplies, to act as Community Health Workers, providing front-line care and referring complicated cases to health facilities.
"Recognizing that no problem exists in a vacuum, we are shifting toward more integrated approaches in program development, looking for natural connections and interventions that will reinforce work being done in other areas," said Abagail Nelson, Episcopal Relief & Development's Senior Vice President of Programs. "The iCCM approach builds on the existing strong networks developed through NetsforLife® and empowers the volunteers to make an even greater impact on child health in their communities. By actively tracking children's development and helping families recognize when to seek medical care for potentially debilitating illnesses, volunteers are reducing barriers and saving lives."
More information on Episcopal Relief & Development's integrated health programs is available online, along with details about the organization's NetsforLife® program partnership. Originally piloted in Zambia in 2006, NetsforLife® expanded to 17 sub-Saharan African countries, partnering with foundations, corporations, faith-based organizations and national government agencies to engage communities in the fight against malaria. As a result, the number of malaria cases has dropped by up to 45% in areas where NetsforLife® is active.
Episcopal Relief & Development works with more than 3 million people in nearly 40 countries worldwide to overcome poverty, hunger and disease through multi-sector programs that utilize local resources and expertise. An independent 501(c)(3) organization, Episcopal Relief & Development works closely with Anglican Communion and ecumenical partners to help communities rebuild after disasters and develop long-term strategies to create a thriving future. In 2014-15, the organization joins Episcopalians and friends in celebrating 75 Years of Healing a Hurting World.
---
Additional Links:
---
Shareable Social Media Badges:
Right-click to "Save As…" and save to your computer, then upload to social media. Or share from our channels!