Traditional Luncheon Benefits Food Lovers and Good Causes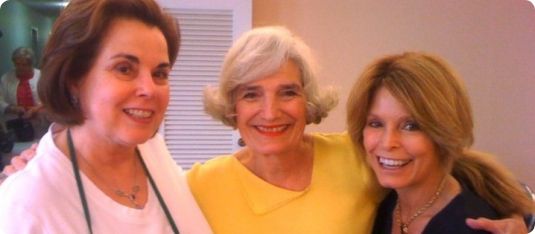 For almost 150 years, the Episcopal Church Women (ECW) at St. Paul's, Columbus, Mississippi, have held the annual Eight O' May luncheon. Long renowned for its chicken salad and accompanying bake sale, the event has more recently become known for delectable barbecue. It is also a community social gathering – while takeout orders are popular, the luncheon historically has been a place for friends to enjoy a meal together. Best of all, those participating can know that they're also supporting people in need, both in the area and beyond.
As the 2011 President of the ECW, Susan Jones serves as the main organizer of Eight O' May and a smaller lunch in November. According to Susan, the two events are the group's only fundraisers, providing the means to support a variety of local and international ministries. Episcopal Relief & Development has been designated as a recipient several times in recent years.
Eight O' May is a major undertaking, involving the entire St. Paul's congregation – about 180 parishioners. In the days leading up to the event, approximately 100 hands-on volunteers worked to prepare some 900 lunches – slicing brownies, mixing chicken salad, stuffing 1800 hard boiled egg halves – as well as take orders, coordinate the bake sale and complete numerous other tasks. Those unable to volunteer in person contributed baked goods, funds and additional items.
The chicken salad has been an Eight O' May staple since its beginning – for many years, prepared behind closed doors according to detailed directions. These days, Susan said, the recipe is "not so secret anymore," having appeared in the local paper and a school cookbook. And for the past 15 years, the salad has shared the spotlight with savory barbecue, thanks to Tom Wolford, a St. Paul's member for many years.
Each year, Tom has donated over 200 pounds of pork, prepared and slow-cooked for 12 hours or more by a team that usually includes his two sons. Tom's generous gift of resources and effort enables more of the luncheon proceeds to go toward benefiting organizations; Susan noted that it would otherwise be too expensive to include the barbecue as an option. And after the local newspaper highlighted Tom's role in an article in late April, there was a noticeable increase in barbecue orders over past years.
Susan had not previously experienced the luncheon herself until taking the helm. "I thought the day went very smoothly, but then I've never it done before," she said, laughing. She explained that back in the day, people traditionally held the same roles every year: "Whether it was icing cakes, mixing chicken salad, waiting tables, working the takeout room or taking phone orders – you just did that job." This year too, like a well-oiled machine, "All these people came in and just did their jobs" – doing whatever needed to be done to serve the hundreds of diners and takeout customers.
Coordinating the logistics and details of preparing 900 lunches was "a lot of work and responsibility" for Susan and the ECW. But their efforts have enabled the group to touch lives around the world, including through Episcopal Relief & Development.
"We're grateful that St. Paul's ECW has chosen to benefit us through this longstanding tradition," said Xerxes Eclipse, Episcopal Relief & Development's Director of Donor Services. "We especially appreciate that most of these gifts have been undesignated. This enables our partners and the communities they work with to use them to meet local challenges in the most effective ways."
Photos: Courtesy of Bridget Smith Pieschel.