Donkeys – A Labor-Saving Strategy Then and Now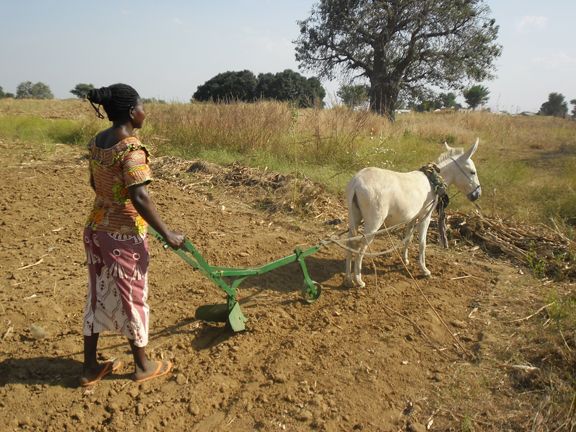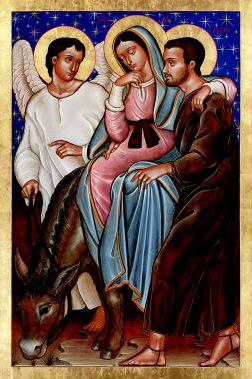 We all know that Mary rode a donkey as she and Joseph traveled from Nazareth to Bethlehem [1]. And all women who have given birth can truly appreciate the value of that donkey, given the 80-mile journey in the ninth month of pregnancy.
Now more than 2,000 years later, donkeys are helping women farmers in Africa in a surprising way. Whether you have your own garden or not, try to imagine having to prepare the soil of 2 acres for planting using a hoe! This is the grueling work of most women smallholder farmers – since even the cost of renting a pair of oxen with a plow is out of reach.
But we learned from our Ghanaian partner that a special plow for use by one donkey had been developed – more affordable and easier to manage for women. With our partner, the Anglican Diocesan Development and Relief Organization (ADDRO), we started a small loan program so that women could purchase a donkey, plow and cart. The donkey plow will save them at least 18 days of labor per 2.5 acres of land!
And we're excited to be expanding this innovative project with a grant from the Bill & Melinda Gates Foundation's Grand Challenges Explorations initiative – which funds research to explore bold ideas that can solve persistent global development challenges. But this grant only provides some of the funding needed.
Consider joining us in sharing this innovation that women smallholder farmers can use to transform their lives. Maybe you have someone who is tough to buy for this Christmas? Or your group is raising funds as part of your Advent journey? Purchase a Donkey, Plow and Cart for Women Farmers through Episcopal Relief & Development's Gifts for Life catalog and give women farmers the gift of time and energy!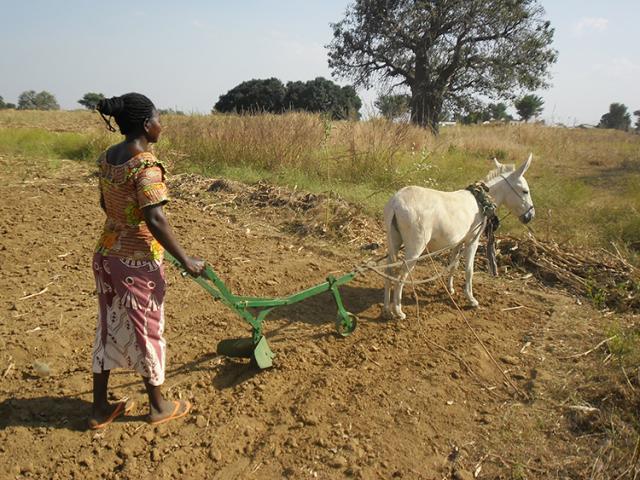 —————–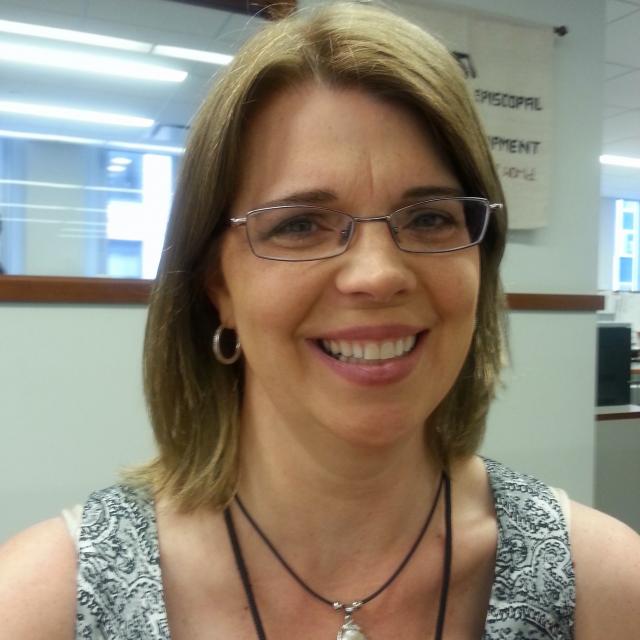 Photos: Top, Journey to Bethlehem by Brother Claude Lane, O.S.B. Bottom, Women with Donkey and Plow, Episcopal Relief & Development
[1] The donkey is not actually mentioned in the birth stories found in Matthew and Luke; the account comes from the Infancy Gospel of James (17:5), which didn't make it into the Bible used by Episcopalians.