Education in Haiti Meets Post-earthquake Job Market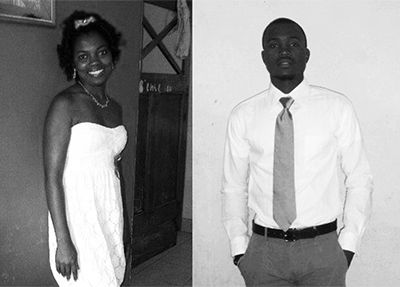 Earlier this week we featured the first two of four testimonials from students attending The Bishop Tharp Business and Technology Institute (BTI). Below students Evan and Joan share their experience.
The anniversary of the Haiti earthquake was January 12th. With the long-term recovery of Haiti on our minds we look to BTI where students are being educated to meet the demands of a post-earthquake job market. BTI is a two-year institution of post-secondary education located on the southwestern tip of Haiti in Les Cayes. It is modeled after community colleges in the United States. With support from Episcopal Relief & Development, the institute operates under the auspices of the Episcopal Diocese of Haiti, with additional support from parishes and individuals throughout the United States.
Since its inception in 2005, BTI has produced 653 skilled graduates, of whom 60% are employed in fields such as banking, government administration and NGO services. In the 2013/14 academic year BTI anticipates an enrollment of 400 students, and a 2014 graduating class of 125.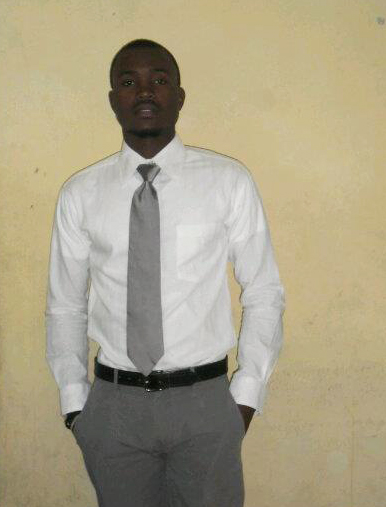 Evens L., Business Administration student
I'm in my sixth session. Everyone has a little story, a story that tells something significant about their life. My story starts since coming to BTI after the earthquake. I have another impression because of the classes I'm taking, which are teaching me about how life is. When I came to BTI I started to construct my dreams and understand why every person has a reason to have them.
What I would like with my Business Administration Associates Degree is to find a scholarship so I can finish my studies abroad. When I'm finished with my education I would like to find a job in administration in an international organization to put into practice what I've learned. I think I am a product of BTI who is ready to work. My dream is to find a job in Haiti after my studies.
Since coming to BTI I've felt good. When I am in class I am with my family. I find a good ambiance and I like the way the school functions. Through BTI I've come to know many people that I wouldn't have known otherwise. Here I enrich my knowledge and learn how to live with people and to love people. When people come in to BTI, it doesn't only help you come into your profession, but it helps you become a fighter of life. BTI is one of the best universities in Haiti.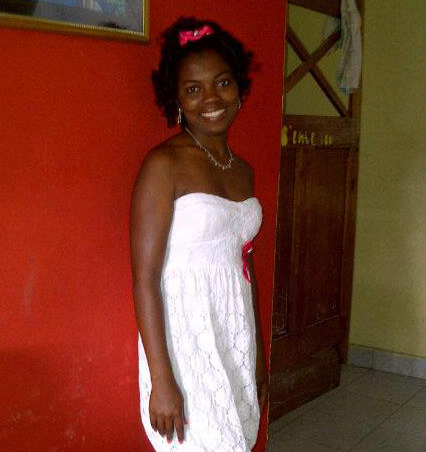 Joane G., Business Administration student
It was the earthquake that made me come to BTI. I was given a scholarship and it helped me to learn and not have to work right away. I was also given the opportunity to start a small Snack Bar on the campus. It has given me the opportunity to get lots of experience in business before I have the opportunity to start my own! BTI has taught me so much more! In my future I would like to have my own business. A big business!
I love BTI. I have learned so much, this is why I have continued in my lessons. When I'm at BTI I feel like I'm with my family. Even when I don't have class I still come to spend time here. Pere Ajax is the director and we could never find another like him. He makes us feel like we are all people. I was in Port-au-Prince at another university and I never felt like I feel when I am at BTI.
School overcrowding and low public spending on education from the primary to secondary level result in low quality education in Haiti, with most schools depending upon uncertified teachers with less than adequate methods of learning and teaching. As a result, most graduates of secondary school are ill-prepared to compete in a modern global economy that emphasizes information literacy, independent problem solving and collaborative decision making. BTI has always offered two associate degrees: an Associate of Applied Science in Business Management and an Associate of Applied Science in Computer Support Technology. In response to the state of the Haitian job market since the 2010 earthquake, BTI has introduced two new courses focusing on NGO management and construction management. Below are two of four testimonials given by recent students regarding their experience at BTI to be featured this week.
——————-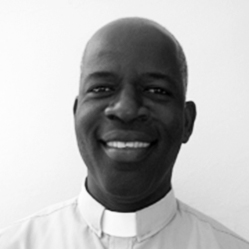 This blog was modified from a report provided by The Reverend Kesner Ajax, Executive Director of BTI and Coordinator of the Haiti Partnership Program of the Episcopal Diocese of Haiti. Photo Credit: BTI
Related Country and Programs: Episcopal Relief & Development- Haiti