Field of Dreams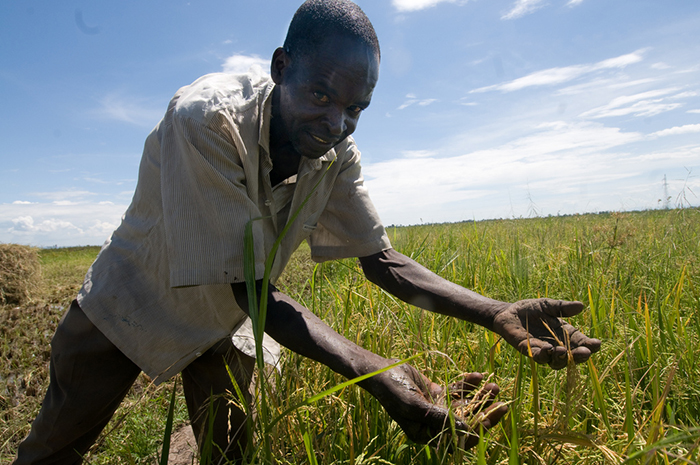 By Evan Garner.
—————————–
I know plenty of nice people – generous people, giving people, selfless people – but I can only think of one or two who have that special ability to give and give without ever showing even the slightest hint of self-interest in their gifts. They are rare sorts – the kind to be admired and treasured by the rest of us.
Near the end of the timeless baseball classic Field of Dreams, Kevin Costner's character, Ray Kinsella, learns that he will not be invited to go out into the cornfield with the ghost-players who have taken up residence on his farm. Having worked tirelessly and risked everything he had for this endeavor, he declares, "I did it all…and not once did I ask what's in it for me," to which the ghost of Shoeless Joe Jackson replies, "What are you saying, Ray?" In a moment of beautiful honesty, Kinsella spurts out, "I'm saying…what's in it for me?!?" Sometimes, even when we try our hardest to be selfless, the self creeps back in.
I have been supporting Episcopal Relief & Development for years. Throughout The Episcopal Church and beyond, its work is held in the highest esteem, and I know that my gifts are used with integrity by an agency that addresses some of the world's deepest needs. Still, my sinful self sometimes wonders, "What's in it for me?"
Well, lots. I support Episcopal Relief & Development because it helps me become a more grateful, generous person. It gives me and my family something to celebrate. It provides our parish a focus for our outreach efforts. It teaches us all how to become more like Christ.
If the harvest is plentiful, but the laborers are few, maybe we would all enjoy helping in the field for a while.
—————————–
The Rev. Evan D. Garner is a parish priest in the Diocese of Alabama.

On Epiphany, January 6, a committee of deputies announced a campaign to raise $75,000 for Episcopal Relief & Development's 75th anniversary campaign to learn more visit their website here.

Image: Kenya man in rice fields. 

---

Healing the world starts with your story!

During the 75th Anniversary Celebration, we are sharing 75 stories over 75 weeks – illustrating how lives are transformed through the shared abundance of our partners and friends like you! We invite you to join us in inspiring/energizing our vibrant community by sharing your own story!