Happy Mother's Day : Giving Thanks to Mothers and Grandmothers Everywhere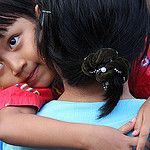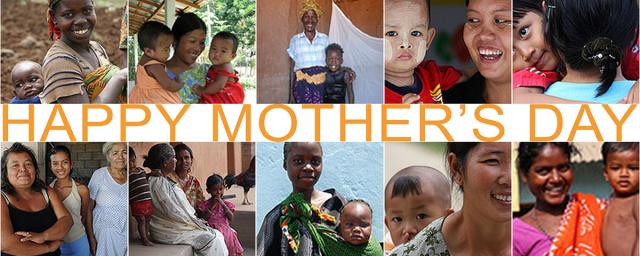 Mother's Day is a special time of the year. I give thanks for my own mother, who brought me into this world and raised me, along with some help from Dad, of course!
This year, however, I'm particularly thinking about grandmothers and how grateful I am for my 103 year-old Grandmother and the example she has set for me. We stay in touch mostly through Skype (yes, she Skypes) and postcards when I am traveling. She inspires me everyday in my work at Episcopal Relief & Development. She believes that God put her on this earth to make a contribution and she's been committed to making one all her life. While she can't get out and about as much as she likes, she is dedicated to serving others. Until recently, she knit scarves for homeless women and crocheted prayer shawls for people at her church who were ill. On more than one occasion she's said that as long as she's hanging around, she needs to be doing something useful.
Grandmothers here and abroad play an important role in the lives of so many and sometimes under difficult circumstances. For instance, right now in Africa many children are being raised by grandparents as a result of being orphaned or having parents ill with HIV/AIDS. A recent testimony by a grandmother in Zambia can attest to this.

Episcopal Relief & Development has been working with the Zambia Anglican Council (ZAC) on an Early Childhood Development Program serving children under five and their families. The program was launched with a grant from the Conrad N. Hilton Foundation and focuses on young children affected by HIV/AIDS. The program empowers primary caregivers such as Grandma Edwina, and provides enrichment for children to help them reach their full potential.

Edwina's story is a wonderful example of how grandmothers often go the extra mile to care for loved ones. This year on Mother's Day, I give thanks for mothers and especially grandmothers everywhere who care for others.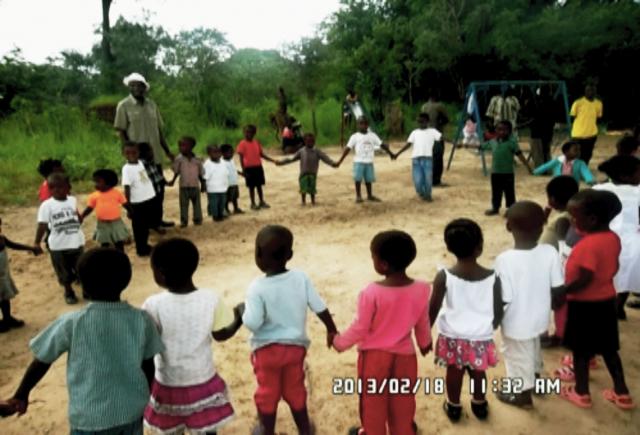 ————
Rob Radtke is President of Episcopal Relief & Development.
Photo: Children participating in the Early Childhood Development Program, ZAC.
Note: The names in this story have been changed to protect identities.