Healing a Hurting World in the Aftermath of Sandy, Part 1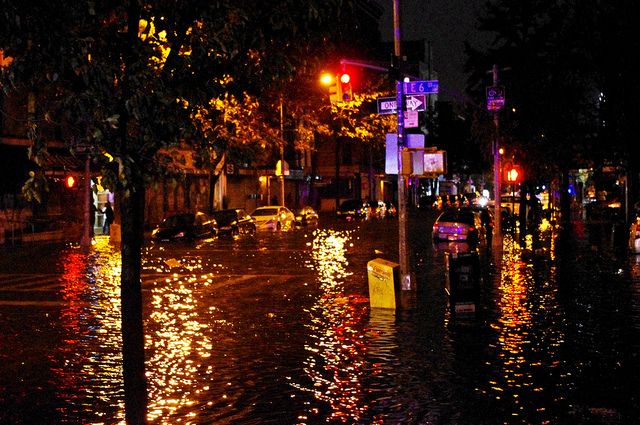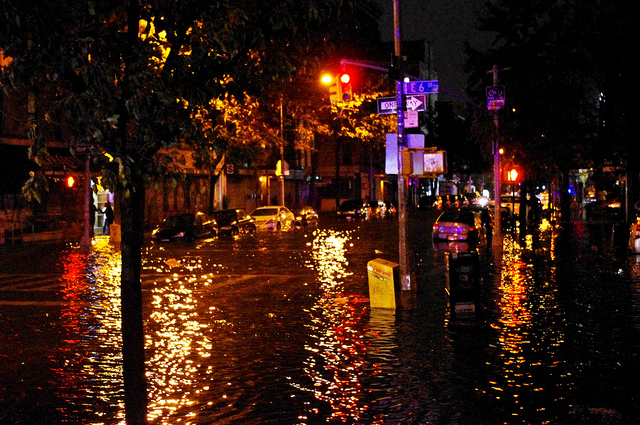 We face a difficult and cold weekend here in the Tri-State area. The initial devastation of Hurricane Sandy has been shocking.
Now, however, we are entering a slow-motion disaster as much of the region remains without power, and therefore heat, as the weather cools. Civil authorities are struggling to get power and heat restored, but are frankly admitting that it could be weeks before some areas are back.
In New York City, where my family and I make our home, the challenges are complex as many of us live in high-rise buildings. Without power, water cannot be pumped to upper floors. Most people probably had enough water and food for three to four days. Now we have come to the end of that period, and if you are elderly or infirm, it is simply not realistic to think you can climb up and down 10, 15 or more flights of stairs with food and water to sustain yourself. Add to that the cold weather and we have a crisis in the making.
As Christians and as a Church, how are we to respond to that need?
Here's what we did. My family was fortunate enough not to lose power, heat or water. But we certainly know people who did. We invited our friends to come to our home, take a hot shower, charge their cell phones and have a meal with us.
I'm embarrassed to admit how much I hemmed and hawed before issuing the invitation…. "Surely they have other people making the same offer…they seem to be doing fine, at least according to their Facebook posts…they'd ask if they needed help…," etc.
As president of Episcopal Relief & Development, I should have known better. It turns out none of what I thought was true. Our friends were more grateful than I could have imagined and they had not been inundated with invitations.
Episcopal churches throughout the impacted areas are mobilizing to visit the elderly and knock on doors to "check in" with people who may have unmet needs. St. Mark's Church in-the-Bowery here in New York City is organizing teams to go door to door in some of the high rises in its neighborhood.
Even if your parish isn't formally organizing anything, maybe this is your moment to step up and suggest it. Or maybe you should just take a look around your community and reach out and ask someone if they'd like some help.
Jesus admonishes us to "welcome the stranger" and to "love our neighbors as ourselves." I think the time is now to put these words into action if we are to stave off the slow-motion disaster that will unfold in the coming weeks and months of recovery.
The really big jobs right now—getting the power back on, gas into the gas stations and the transportation grid up and running—are the responsibility of civil authorities. They have a herculean task before them.
That reality doesn't relieve us of our responsibility to care for those in need around us now, and as we move into the longer recovery phases of this crisis.
Our experience at Episcopal Relief & Development tells us that long after Sandy has faded from the headlines and life appears normal on the surface, pain and suffering will continue. This is where the Church is at its best.
In Part 2, I'll revisit the three phases of a disaster like Sandy, and how we can respond to needs in each.
———-
Rob Radtke is President of Episcopal Relief & Development.
Photo: Flooding on Avenue C in East Greenwich Village, Manhattan, moments before the power went out. cc by David Shankbone