Learning and Partnering Together to Help Migrants in New Orleans after Hurricane Ida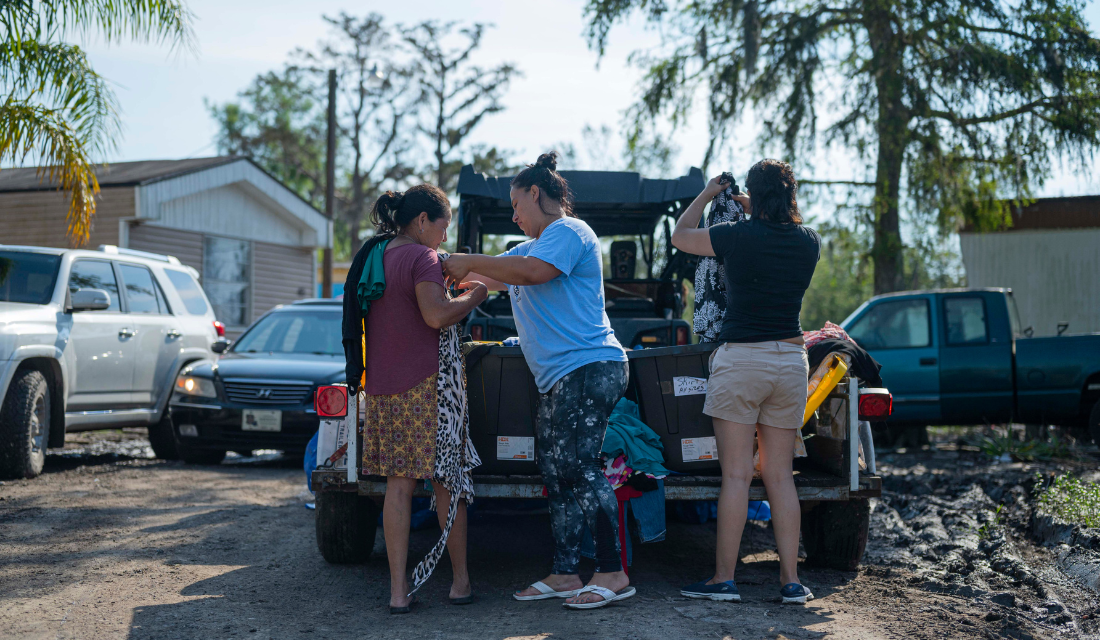 By Angel Venegas, program officer, US Disaster Programs at Episcopal Relief & Development.
"It was an amazing and enriching experience of knowledge sharing with Together NOLA and Familias Unidas en Acción as we focused on serving the immigrant community.  Visiting the organizations' sites allowed me to get a better understanding of the work by seeing it in action. This exchange helped strengthen my work to better support their initiatives, so they can continue to provide immigrant families with the Disaster and Preparedness resources to create resilient and sustainable communities."
– Karla Sikaffy duPlantier
In August 2021, Hurricane Ida devastated Louisiana, leaving the Greater New Orleans Metropolitan area grappling with ongoing challenges, especially among Latino households. Many continued to face inadequate housing, limited healthcare access and insufficient resources. Undocumented residents, ineligible for federal aid, remained the most vulnerable. In response, the Episcopal Diocese of Louisiana partnered with Episcopal Relief & Development for a second year of long-term recovery programming. 
In February 2023 I visited Louisiana for a two-day partner exchange. Karla Sikaffy duPlantier, the long-term recovery program lead at the diocese, and I spent time with two other organizations making a difference in New Orleans, Together New Orleans and Familias Unidas en Acción. Our goal for this time was to bolster our community-driven initiatives serving the post-Hurricane Ida migrant community.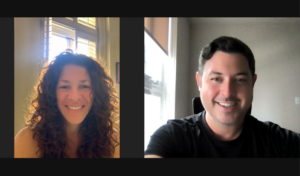 Our journey began with a warm welcome from Together New Orleans, which is also a long-term recovery partner of Episcopal Relief & Development, at Broadmoor Community Church, which is a part of the Together New Orleans Community Lighthouse Project. Their vision of creating resilience hubs touched our hearts. When the power fails, Community Lighthouse hubs conduct needs assessments to determine what neighbors need and provide for those needs with flexibility to offer: charging stations/small battery distribution, food preparation/distribution, cooling/heating stations and more, given capacity. Like the one at Broadmoor Community Church, these hubs serve as beacons of hope during power outages and natural disasters, promoting more equitable and sustainable neighborhoods.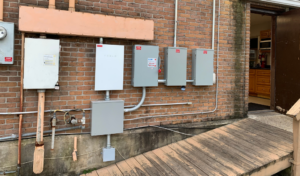 Continuing our journey, we were embraced by Familias Unidas en Acción. This inspiring organization exemplifies the power of community-driven initiatives like implementing work cooperatives and providing social and economic justice training. A deep sense of community involvement and empowerment is at the heart of Familias Unidas en Acción's approach. The shelter they provide for single Latina mothers and their children is more than just a physical space; it is a haven built on the principles of collective support and solidarity.
In heartfelt conversations with Familias Unidas en Acción's dedicated team, we gained invaluable insights into the challenges faced by migrant communities, such as language barriers, lack of employment opportunities and attaining safe and secure housing. 
Reflecting on our visit with the two organizations, Karla and I recognized the strength derived from community-centered support. Together New Orleans' resilience hub and Familias Unidas en Acción's shelter embodied a commitment to fostering hope and unity among community members in the most need.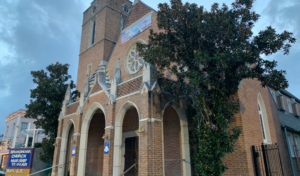 Returning home, the echoes of this transformative journey remained with us.
As the Episcopal Diocese of Louisiana continues its second year of long-term recovery programming, the focus is on providing economic support to address the unmet needs of struggling Latino families and enhancing disaster preparedness through tailored education workshops. 
We strive to create positive, lasting change where marginalized communities are empowered and become more resilient. Embracing the lessons from our experience, we move forward with an unwavering determination to be catalysts of hope and people-centered change, extending our support to those affected by Hurricane Ida and future disasters, regardless of migration status.
---
| | |
| --- | --- |
| | Angel Venegas is a program officer, US Disaster Programs at Episcopal Relief & Development. |
---