How Speaking My Mind Landed a Perfect Role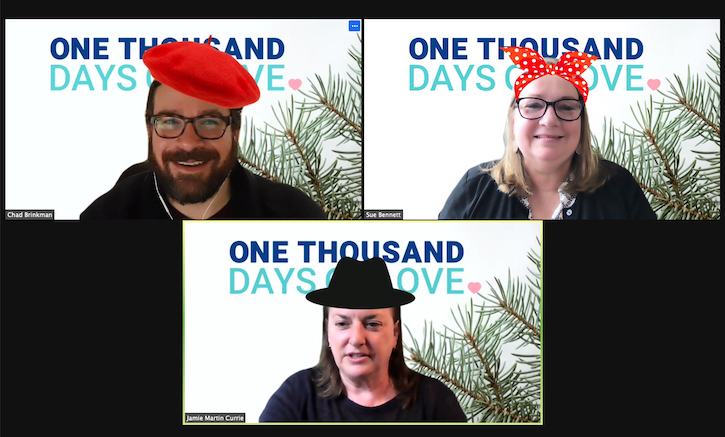 By Jamie Martin-Currie
When the VP of Advancement of Episcopal Relief & Development invited me to serve on the ONE THOUSAND DAYS OF LOVE campaign committee, I was incredibly honored, but never imagined how speaking my mind could land a role that used my God-given gifts of creativity and connection so effortlessly.
To prepare for the first campaign committee meeting, I read the 2016 Moments That Matter®: Strengthening Families So Young Children Thrive summary. There, I learned that primary caregivers in rural areas in Africa are not only birth mothers, but also extended family members and fathers. Because most families rely on manual labor and farming for their livelihood, young children are often at home without the interaction necessary to develop language, motor and social skills, so the goal of the program is to equip caregivers with parenting skills like singing, telling stories, playing games and positive disciplining practices.
"The One Thing We Do Not Need…"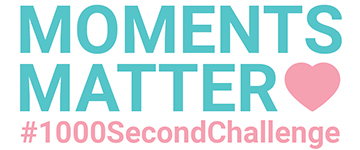 Our committee gathered for the first time virtually in 2019. When the staff described what resources had been created, I blurted, "The one thing we do not need is another coloring book!" As soon as I said it, I worried that they regretted including me. After a colleague talked me off the ledge, I realized the organization could also use my gifts to help plan the initial campaign in addition to being a committee member who would support the campaign generally.
Answering Wondering Questions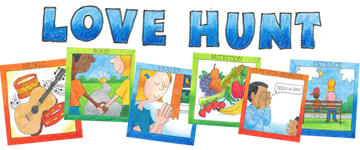 In the spring of 2020, Episcopal Relief & Development hired me as a consultant to create engaging Christian formation campaign resources. It turns out speaking my mind led to a role that feels nothing like work, but rather a ministry where I can offer my gifts. This ministry is to answer wondering questions for a living. The first question we wondered about together was, "Should resources be designed for in-person or virtually?" We quickly landed on "Yes." As we were only two months into the pandemic, my instinct was that most people would gather only when necessary. So, I concentrated on a summer Love Hunt that assembled family pods and 2020 Advent activities that could be shared by church staff or led by grown-ups at home.
Inviting Friends to Contribute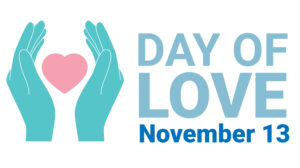 One of the most successful ideas from the past year was inviting friends from across the church to contribute to the project. Enlisting the help of others became a positive way to check in and for fellow Episcopal Relief & Development supporters to briefly take their mind off the pandemic. Anyone who had the bandwidth eagerly participated. My mentor illustrated the nine gifts that nurture children, the Holy Family and the twelve wise people who make the Moments that Matter® program possible. We produced the Day of Love, campaign liturgies, Let's Talk conversation cards, a campaign addendum to the Abundant Living Garden Project® and the 1000 Second Challenge, which are all interactive ways to engage the campaign. (It is not too late to join the challenge to earn your badge!)
Celebrating our Accomplishments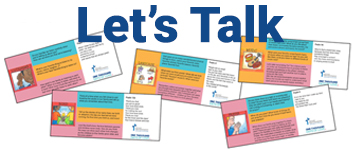 Our team is small but mighty. Our weekly meetings are full of wondering questions. One of us speaks a word that sparks another's imagination and by the next week we will have created something new. We celebrate when the communications department reports how many hits the resources receive and how long people stay on the website. We rejoice when we learn how much donors have contributed to the campaign; the campaign is improving the first ONE THOUSAND DAYS of children's lives. When the Moments that Matter® program is enabling parents and caregivers to sing, tell stories, play games and practice positive disciplining methods, then we are all making a tremendous impact. 
We value your feedback. If you have used the resources in your church, home, or virtually, share your experience with us. Speak your mind. You never know where that will lead! As you know, the November 13 Day of Love and Advent are just around the corner. Reach out to us at 1000daysoflove@episcopalrelief.org if you'd like to wonder collaboratively.
---
Jamie Martin-Currie M.S. Ed.

consults nationwide with churches to Review & Restart ministries and is currently serving as the Christian Formation Specialist for the Episcopal Diocese of Washington. She is thankful to be using her gifts to collaboratively create resources for Episcopal Relief & Development's ONE THOUSAND DAYS OF LOVE campaign.